A new analysis of government figures by the website Carbon Brief gives a helpful insight into how we as individuals might be able to take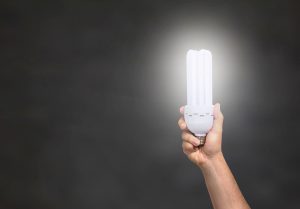 action to combat climate change and reduce our energy bills.
The report states that the switch from coal power to renewables has helped the UK meet ambitions to cut carbon emissions – last year renewables supplied a record 33% share of UK electricity generation. But simple energy efficiency has contributed far more to cutting energy demand than switching fuel sources and it doesn't cost much to achieve if you gradually phase in the changes.
An example from the report says that to change from an old B or C rated fridge to an A++ rated fridge can halve your energy use from the appliance. Switching from halogen to LED bulbs is another easy win.  According to the Energy Saving Trust, a halogen bulb uses up about £11 of electricity a year, while an LED bulb would only cost about £2 a year to use – a typical household will save about £250 a year.
Frome Town Council and National Energy Action are offering a free half-day training session to enable people to support others in reducing their energy costs and address the impacts of fuel poverty. Taking place on 15 January from 10am – 1pm at Frome Town Hall, the course will cover how to identify those at risk of fuel poverty, health impacts associated with cold homes, how to read utility meters and calculate energy consumption, reducing energy use through insulation and sources of advice and assistance.
FTC and Fair Frome are also running a free weekly energy café at the Town Hall every Tuesday from 10am – midday until the end of February.  Details are on FTC's website – sign up now to save some energy and some cash!