"It's clearly a budget.  It's got lots of numbers in it," said US president, George W. Bush in May, 2000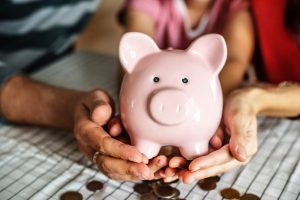 A budget is basically a plan of income and expenses for the coming year.  Nationally, it falls to the Chancellor to announce the annual budget for the country. On a smaller scale, Frome Town Council will announce their spending plans at the next council meeting on January 23rd.
But what if you could decide how to spend some of the money?  Well, FTC has introduced the People's Events Budget – this gives you (the residents) a chance to make direct choices about how some of your money is used. Local 'not for profit' groups can ask for up to £10,000 of a £25,000 total fund for events over the coming year by submitting their ideas to go to a public vote in March.
Last year saw successful pitches from events such as the School Travel Challenge, Cycle Powered Cinema, The Big Disability Diversity Day, Word Up! and Frome FM Party in the Park. This current [financial] year, residents chose Frome Fireworks, Rare Species with Mojo Moves, Frome Lanterns and Window Wanderland.  These four projects received the funding they asked for.  There is one more performance of Mojo Moves to go and Window Wanderland will happen at the beginning of March – you can sign up to participate here: www.windowwanderland.com/event/frome-2019/
If you would like to put on an event in Frome for 2019/20, please either let us know at info@frometowncouncil.gov.uk or send an application form.  The full terms and conditions can be found on our website. Applications should be submitted by the 4th February, but don't hesitate to get in touch to discuss your event ideas.
So, get thinking, add up the numbers, apply early and hopefully you'll make your idea a reality.  Good luck!