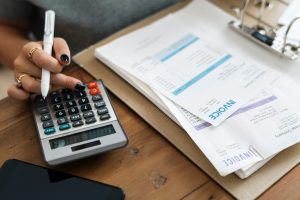 A community training session to teach people accounting basics is taking place at Frome Town Hall on 31 January.
Proper financial controls are vital for any organisation whatever its size and this session will give attendees an opportunity to learn the foundation and best practices for keeping an organisation's accounts balanced.
Cllr Jean Boulton said, "This training could be useful for anyone thinking about setting up a community group and looking for the skills to keep on top of the numbers, as well as volunteers or staff moving into a treasury role and wanting to learn the essentials and build their confidence."
The session will be led by Spark, who help to support the voluntary and community sector in South Somerset, Mendip and Sedgemoor. It will give clear and simple guidance for accounting and financial management techniques and is suitable for people who have no previous experience of accounting and book-keeping.
This training is part of the support, advice and guidance that Frome Town Council offer local community organisations and costs just £20 per person. To see the full list of upcoming training go to www.frometowncouncil.gov.uk/training
If you are interested in attending Accounting Basics on 31st January at 11.00am – 2.30pm please book your place here: www.buytickets.at/frometowncouncil/221302