Many of us find ourselves with more free time while the lockdown and social distancing measures continue. If you have some extra time, why not consider learning from home?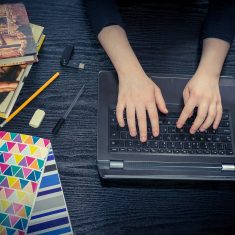 Learning online is easier than ever before, with free courses and resources available for anything you're interested in. Taking an online class can help you gain new knowledge, help find a job, change careers or improve at the job you love doing.  It can also build your confidence and help your mental well being, giving you something positive to focus on.
We have compiled a list of (mostly free) resources to help you learn from home covering everything from spending an afternoon learning something fun to taking the first steps towards a new career.
Gain new qualifications
Somerset Skills & Learning have over 20 online courses to help learners succeed in work and life. Courses are free (subject to eligibility) and personal tutor support is provided.
Bath College have a selection of distance learning courses, particularly for those interested in health and well being and anyone aiming to work in the highways industry.
Wiltshire College offer a wide variety of online courses that could enable you to pursue a new career or bring valuable new skills to your workplace.
The British Council lists many websites, apps and social media accounts designed to help those learning English to prepare for an IELTS test.
Pursue your interests
OpenLearn from the Open University offer over 900 free courses at many levels of study. Although these won't earn you a qualification, you will be given a statement of participation.
Other sites offering free short courses include:
Get Inspired
Creative Live have free, live videos daily, sharing tips and short classes for creatives covering everything from film making to cake decorating.
Somerset Libraries lets everyone with a library card borrow, eBooks, audio books and digital issues of magazines for free, just like visiting your local library.
TED publish videos of their talks covering a wide range of subjects, useful for learning something new and getting motivated.
Tips for Learning from Home
Studying outside of a classroom can be challenging. Here are some tips to help you stay on track and succeed:
Try it out – go through the first section of any longer courses you're interested in and see how you feel. Is it interesting? Are the materials and assignments engaging? The ideal course will be somewhat challenging, but with enough familiarity that you don't feel lost.
Stay accountable – use tutor support if it's available to you or see if you can pair up with someone taking the same course to update each other on your progress.
Set a place and time – figure out how much time to dedicate to studying each week and make sure you have a quiet place to use. Let others in your household know when you'll be studying to keep distractions to a minimum.
Talk about it – share what you've learned with others, and celebrate small successes on social media. Many providers also have an online space for classmates to talk through anything they find challenging or interesting.
Look after yourself – have nutritious snacks to hand and remember to stay hydrated. Take regular breaks to get away from the screen and stretch your legs, which will help improve your focus too.
Published 13th May 2020