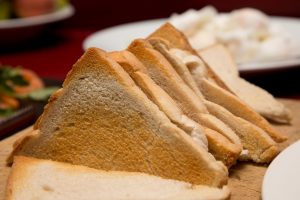 Frome's Business Breakfast meeting taking place on 2 February will see Anna Francis, Frome Town Council's Resilience Officer presenting on reducing, recycling and re-using waste – both to reduce Frome's environmental impact and provide a more cost-effective alternative for local companies and organisations.
The event is part of a series of monthly business breakfasts coordinated by Frome Town Council and the Chamber of Commerce. The initiative has thus far proved a success, with over 60 local and national businesses taking part.
The following breakfast on March 1st will be held inside the factory of Dennis Maps (who print all the Ordnance Survey Maps in the UK) and a discussion around the role of the town's Chamber of Commerce will be the feature of the Breakfast in April.
The February 2nd event is taking place at 7-8.30am in the Cheese and Grain.
Any small or large business or organisation operating locally is warmly invited to attend at a cost of £10. A delicious hot and cold buffet breakfast will be provided, along with tea and coffee. Booking is essential.
Please contact Laura Parry
parryl@frometowncouncil.gov.uk 01373 475574 or Mairi Connelly
mairi@ampersonnel.co.uk for further information.
Pictures by: Takingpictures.com