Do you walk and play in Welshmill woods? Frome Town Council are talking to people of all ages to find out what you enjoy the most about the woods. Your thoughts will help us understand how people use the woods currently and what kind of activities they'd like to do there in the future to play and relax in nature.
You can come and chat to us in the woods or fill in the short survey below.
Councillor Mark Dorrington says:  "We are talking to people to find out how you use our parks and open spaces, what you like and how you would like to use them in the future. During the first week in October we will be in Welshmill woods so come down, have a chat and let us know your thoughts; we'd be really happy to see you."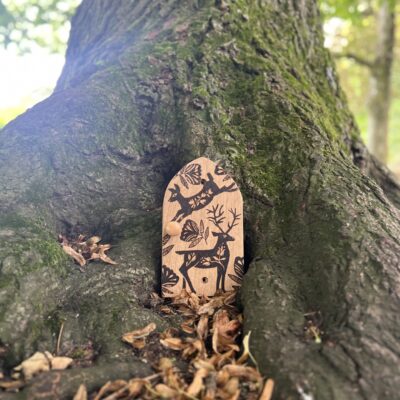 We'll be in Welshmill woods (along the riverside path from the canoe club to the pump track) on the following dates:
Tuesday 3rd October – 11am-12:30pm
Saturday 7th October – 11am-12pm 
As well as chatting about the woods, we'll also be giving out a brand new map for the gorgeous fairy doors that have recently appeared in the woods. If you've been struggling to find all 12 or haven't paid the fairies a visit yet then come and pick up a free map to add to the magic.
Create your own user feedback survey