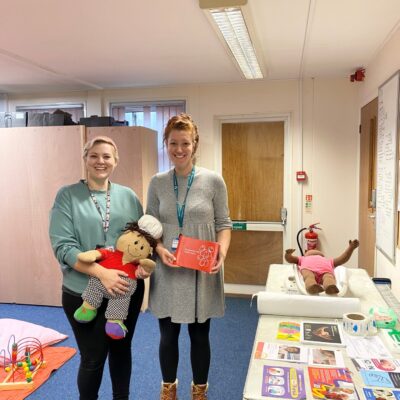 A very warm welcome to the East Mendip Health Visiting Team who hosted their first drop-in session at the Town Hall today.
The health visitors are running a free drop-in group called Healthy Little Ones, with a promise that it will be a friendly and fun session to help you with health advice, meet others, weigh your baby and play!
Councillor Carla Collenette said: "We know that provision for under 5's is not easily accessed in Frome, so we welcome this drop-in session at the Town Hall. We already have several baby groups and antenatal classes here, so this complements that. It is completely free with the opportunity to talk privately with a health visitor so please come and access this help and support and meet other parents too."
The Health Visiting Team will be running their drop-in group from The Elliot Building, Frome Town Hall, Christchurch Street, Frome, BA11 1EB.
This group is free for all children under 5 years old. The sessions will run on Wednesdays, 1-2:30pm, all year round.
If there are any questions, please don't hesitate to call 0300 3230118 for more information.