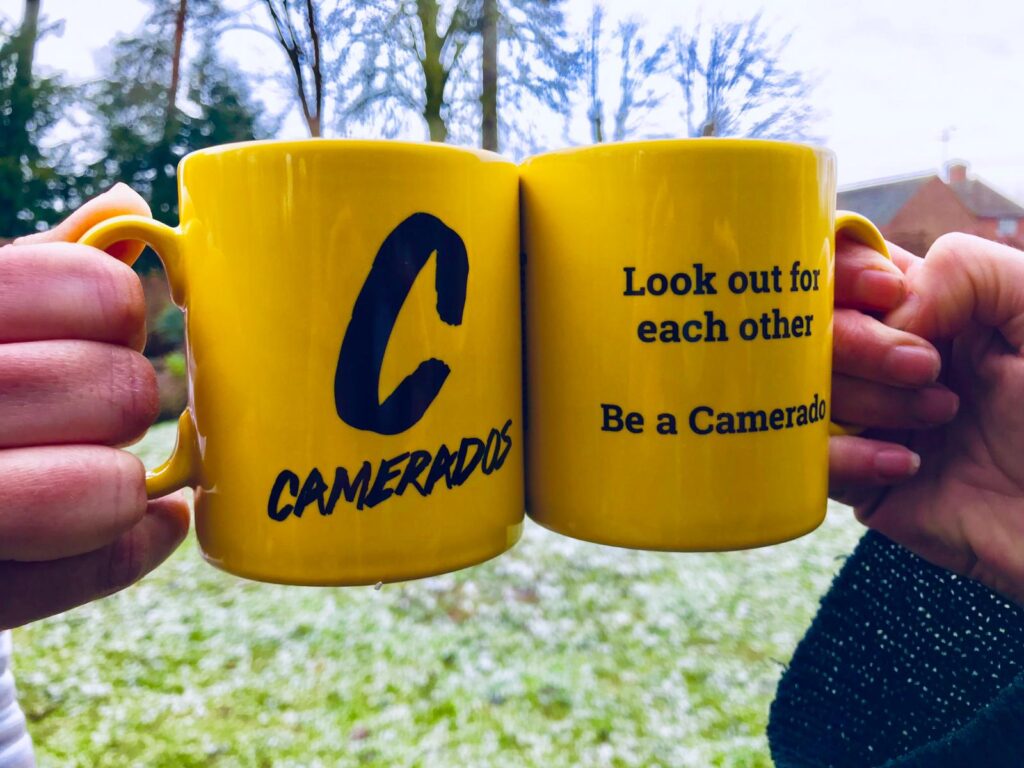 This weekend a new Camerados Public Living Room will be visiting the Old Showfield, and it'll be a free space for people to be alongside each other. The ethos behind the Camerados movement is to create a space open to everyone that's set up by local people – because when times are tough, sometimes it's easier to chat to a stranger than folk we know.
The Frome Public Living Room will take place at the Old Showfield straight after the parkrun on Saturday morning from 10 am – 12pm. Emily, a Camerado organising Frome's first event, says that the Public Living Room will bring people together and "Whether you've just finished your parkrun or you're out walking the dog, anyone can pop by for a cuppa and chat, we look forward to seeing you!"
Public Living Rooms are human spaces for folk to be alongside each other during the good times and the tough. They are places to meet new people, have a chat and a cuppa with no agendas and no fixing. The first Public Living Room was set up in Sheffield in 2016. Since then, folk have been setting them up in their communities across the UK and the world. From hospitals to universities, from prisons to libraries and community centres to cafes. Public Living Rooms are places for people to level with each other and have human connection. So, on Saturday look out for the big yellow campervan, grab yourself a cuppa and come and have a chat.
For more information on Camerado's Public Living Rooms, please visit their website.