You may have recently spotted some pop-up play activities in our parks and green spaces across the town. Frome Town Council along with the help of local play providers Super Roots and in collaboration with Woodland Tribe have been organising these free play sessions across our parks for all to enjoy.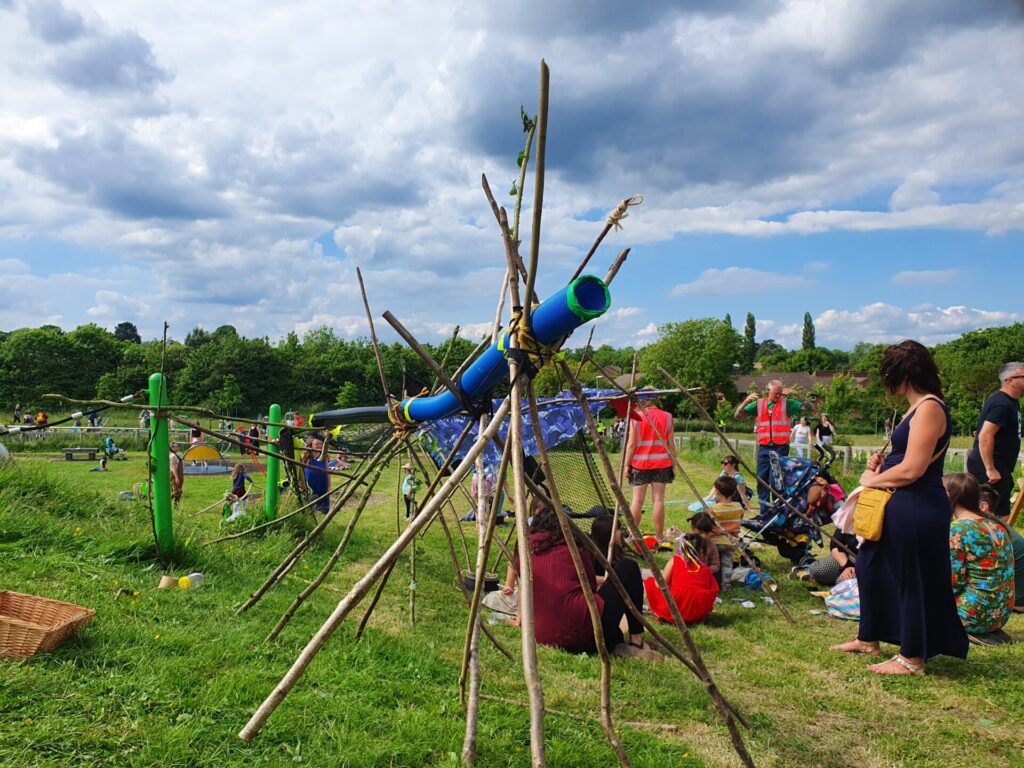 Frome Town Council's Children and Young People's Officer, Nikki Cox, said: "The sessions have been going really well, and there are still more to come this summer. Make sure you look out for posters on local noticeboards for when the team will be in your nearest open space over the summer."
Cllr Lisa Merryweather also said: "We're really pleased that so many have enjoyed these free community sessions so far and can't wait for more to enjoy over the summer months. Enhancing our spaces and making time for and allowing freedom to play is a main driver behind Frome Town Council's Play Strategy. Seeing the creativity, opportunities to spend time together and the joy that the sessions have afforded children and their parents or carers has been brilliant"
If you'd like more information about the Play Strategy, please visit the Choose Play section of the website or contact the Community Team on 01373 475 579.