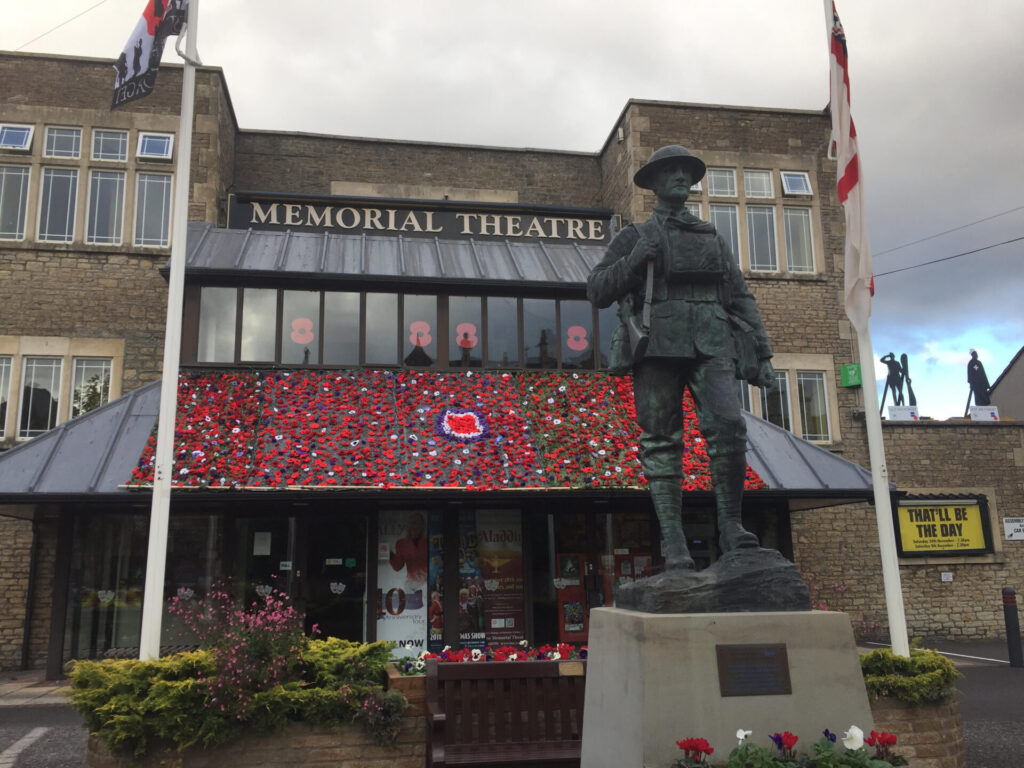 Frome will join together on Sunday 13th November for a parade and the Act of Remembrance, and residents are invited to join to pay tribute to the Armed Forces, veterans and their families.
The Parade will form up in Keyford at 10.30am and then march to the War Memorial outside the Memorial Theatre for the 11 o'clock two-minute silence. A short service will follow where wreaths will be laid, led by the Royal British Legion and Frome Town Band will accompany the service.
Jane Norris, Frome's RBL Remembrance Coordinator, said: "We will join together to remember and this year with the added poignancy on the death of HM Queen Elizabeth II.  It is also the 80th anniversary of Frome adopting HMS Thunderbolt in WW2 after public subscription, and the 40th anniversary of the Falklands War. Everyone is invited to attend, whether or not connected to the Armed Forces."
The Mayor of Frome, Cllr Sara Butler said: "A two-minute silence has been observed at 11am on the second Sunday in November since 1919. In keeping with this tradition, I am representing Frome Town Council and will lay a wreath at the Remembrance Service this year. It's important to take time to reflect and learn lessons from the past, particularly in these current times."
For more information, or if anyone should wish to have a wreath, please contact Jane Norris on 07776208531 or email Jane.
Richard Fry, Poppy Appeal Organiser would welcome new poppy collectors.  If you are able to spare an hour or more between 29th October and 13th November 2022, please call on 07899668433.