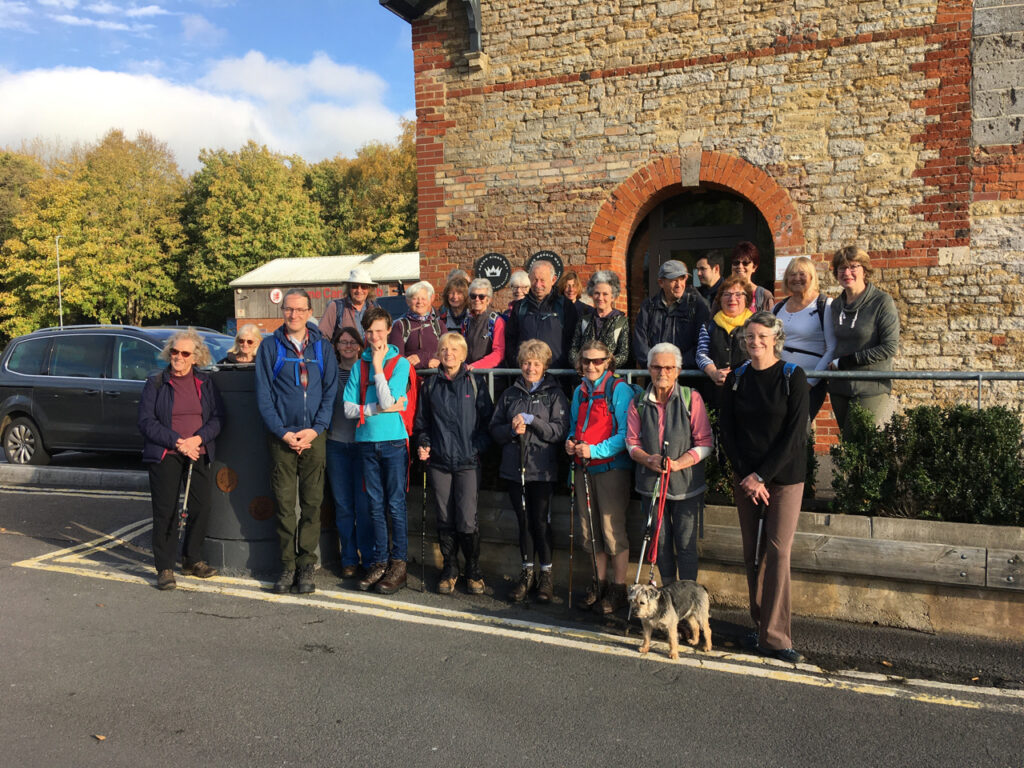 The Walkers are Welcome fifth annual Walking Festival saw nearly 150 people turn out to spend the weekend in the bright autumnal sunshine, strolling around the countryside and taking in Frome's curious history.
The weekend began on Friday with two busy Health Walks, hosted by Somerset Activity & Sports Partnership, which are designed to take in the luscious countryside at a slower pace. Those taking part got to enjoy the quiet countryside of Stourhead and its elegant surroundings.
Then on Saturday, enthusiastic long-distance walkers seized the day early by heading out on walks along the River Frome and into Longleat Woods. These sell-out walks might have been muddy underfoot but were lit up with warmth and sunshine from above, a big help in a full day out in November sandwiched between heavy bouts of weekday rain.
The rest of the weekend soaked in every facet of Frome's history, from its majestic heritage trees to its blue plaques, shocking murders and a delayed knees-up silent disco. In a Walking Festival first there was a successful accessible walk avoiding the steep steps and cobbly climbs of the town.
The interest in walking didn't stop there, with plenty of copies of self-guided walks from the information point, a chance for people to explore the town in their own time and be an invaluable guide on how to get out and enjoy the outdoors.
Cllr Anne Hills said: "The Walking Festival is one of Frome's best autumnal events, a chance to share some of Frome's best spots and stories with a handful of fellow walkers before the light fades and it gets too cold. This year was no exception, with plenty of walks selling out and all having a great reception."
While there are now twelve months until the next Walking Festival, there are plenty of walks you can do in the meantime on your own. Just head to Discover Frome information point or the Town Hall to pick up some walking maps, or go to https://www.discoverfrome.co.uk/walkers-are-welcome/