Residents of Frome last year voted in the People's Budget vote to have a fireworks display. However, back in November the horrible weather conditions meant it simply wasn't possible to hold Frome's free fireworks display.  The decision was made at the time to try and reschedule, and due to the number of volunteers needed to put on an event of this scale, the new date for the 25th January was proposed.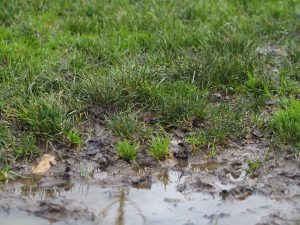 Numerous consultations have since taken place between the events team and the grounds team to assess the potential condition for the event.  The amount of rain we have endured in the past weeks means the Old Showfield is already incredibly muddy and boggy. Taking into account the long range forecast, where even more rain is predicted between now and the event, including more rain and high winds on the day,  the decision to cancel the fireworks for the safety of attendees and for the preservation of the Old Showfield grounds has been taken.
Councillor Rich Ackroyd, Leader of the council said: "The ground currently would be too soft for the amount of visitors to the event, this would potentially make it unsafe underfoot and entirely unsuitable for buggies and wheelchairs.  It would also mean a long road of recovery for the Old Showfield. The decision has been taken not only on safety grounds but also to preserve this area to ensure that the people of Frome can continue to enjoy the space in the coming year. We will be honouring the People's Budget vote and will organise an event for November this year; but reluctantly cancelling the display on Saturday 25th January."
Chris Stringer, Environment Manager at Frome Town Council who looks after the Old Showfield and is responsible for Health and Safety in the team commented: "The conditions underfoot at the Showfield just aren't appropriate for our fireworks display on the 25th January.  The weather since November means that it's very wet and muddy on the ground – and we're concerned about getting people on and off the Showfield safely; the long range forecast doesn't show signs of improvement either sadly."
The People's Budget: Events are voted for by you, the residents of Frome.  Expressions of interest for this year are currently open and so anybody wishing to put their event to the public vote to gain potential funding worth £10000 should go to https://www.frometowncouncil.gov.uk/your-community/peoples-budget/peoples-budget-events/ to view terms and conditions and an application form.
Published 13/01/20