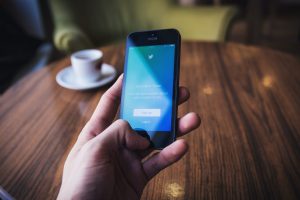 On Tuesday 6th February, the Frome Business Breakfast will be back at The Rye Bakery at 7am where it will be looking at how to make the most of Twitter. The first Business Breakfast of 2018 will offer advice and expertise on how the social media platform can raise the profile of your business, increase your brand awareness, and how to reach out to new audiences.
"Constructing the perfect tweet, building your network, and staying tuned in to conversations about your business are all important techniques to learn when it comes to maximising the potential of Twitter", explained Frome Town Councillor, Kate Bielby. "This event will help you to break through the jargon and get you up and running straight away."
Guest speaker Andy Britnell of seeamanaboutablog.co.uk will be sharing his expertise and answering your questions. Andy has been in the online and social media business for 8 years, and has a down to earth and deliberately non-technical approach that will help you to get to the bottom of your Twitter troubles.
Organised by Frome Town Council, Frome and District Chamber of Commerce, and Business Manager Mairi Connelly, the Frome Business Breakfast events are open to all businesses and community enterprises and are a great opportunity to meet with other local organisations.
The event costs £10 per person with the breakfast included in the price. Dietary options are available upon request, prior to the event.
Pre-booking is essential via the following link, http://buytickets.at/frometowncouncil/138932. Please book early to avoid disappointment.
Contact Charlie Orr at orrc@frometowncouncil.gov.uk for further information.