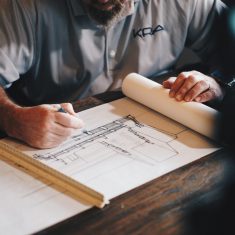 Mendip District Council are consulting on a pre-submission draft of the Local Plan part two, between 2 January and 12 February 2018. This is the formal stage of consultation before the plan is submitted for examination by the Secretary of State.
The Local Plan Part one was adopted in December 2014.
Part two of the plan proposes sites for employment, housing, exception sites for self-build & custom build housing and green spaces to fulfil the policies in Part one of the plan.
The Frome Town Council Planning Advisory Group will be discussing the proposed allocations on Monday 22nd January, 7.00pm at the Town Hall, making recommendations for the Town Council's response to the consultation.  Cllr Pippa Goldfinger, Chair of the Planning Advisory Group, said "The Local Plan plays an important role in shaping the future of Frome, I would encourage everyone to have a look at the proposals which identify actual sites in and around Frome that residents will be familiar with'.
Details of the Town Council Planning Advisory Group meeting can be viewed here , and  for further information please contact Jane Llewellyn, Planning & Development Managerllewellynj@frometowncouncil.gov.uk .
The pre-submission Local Plan part two and supporting documents can be viewed at www.mendip.gov.uk/localplanpart2 or by visiting the council offices at the Shape Mendip Hub, Cannards Grave Road, Shepton Mallet, Somerset, BA4 5BT or one of the Council Access Points (CAPs) in Frome, Glastonbury, Street and Wells.
Comments are invited from 2 January until 12 February 2018 and should made on the dedicated response form, which is available online and in hard copy from the council offices or CAPs. Forms should be returned to; Planning Policy, Mendip District Council, Cannards Grave Road, Shepton Mallet, Somerset, BA4 5BT or email planningpolicy@mendip.gov.uk or by hand at the council offices or CAPs.