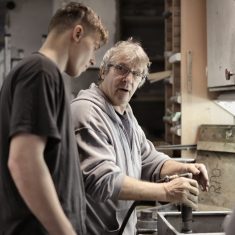 Frome Town Council, along with Somerset Skills & Learning and SkillUp Somerset, will be hosting a webinar on Wednesday 9th September; the content will highlight the benefits apprenticeships and traineeships can bring to your business.  The webinar will also focus on the new funding and incentives from Government which makes bringing an apprentice or trainee into your workplace a key topic for businesses to explore.
Kicking off at 10am, the hour-long session will talk through the current incentives being offered which includes new government financial support for up to £3000 to businesses taking on a new apprentice before 31st January 2021.
Cllr Maxine Crawley is keen for the webinar to take place and said: "The Covid-19 pandemic has had a big impact on local businesses and we want to support, where we can, in their return to "normal". We equally want to be able to support young people, who have also been hit hard, and hope that this additional funding from the Government will open up more opportunities for apprenticeships and work placements for trainees. This webinar will explore the funding and the processes and we encourage businesses to attend."
The webinar is being presented by SkillUp Somerset and SS&L who have extensive experience in managing apprentices and trainees, and will also provide an opportunity for attendees to network with other local businesses.  To register your place, please visit the webinar's event page or our apprentice support page.
Published 2nd September 2020