An apprenticeship is a great opportunity for people to obtain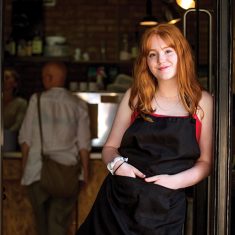 a qualification and gain direct experience in the workplace. It can also offer businesses the chance to upskill its workforce with well-trained staff members. From business management or marketing to sport or construction, there are hundreds of different types of apprenticeships available that offer options for every career path.
What are apprenticeships?
Apprenticeships are paid, work-based learning programmes where employers provide the on the job training leading to a nationally recognised qualification. Off the job training usually takes place at a college or a training centre one day per week and provides the apprentice with up to date skills and knowledge. Employers pay the apprentice's standard wages, but the overall training programme is managed by an industry skilled training provider.
Watch this video to see how apprentices have benefited local business A J Reynolds.
Making the most of Frome
Most businesses in Frome, and its surrounding area, are small, independent companies that offer unique opportunities for bringing on apprentices. It is important that these opportunities are made available to residents to ensure that businesses make the most of the talent here in Frome while assisting with the development of local skills and training.
If you have any questions or are interested in finding out more about starting an apprenticeship, please contact Frome Town Council via info@frometowncouncil.gov.uk or 01373 465 757.
Apprenticeships & traineeships Webinar
New funding and incentives from Government has made bringing an apprentice or trainee into your workplace a key topic for businesses.  FTC teamed up with SkillUp Somerset and SS&L to bring a webinar to local businesses highlighting the benefits apprenticeship and traineeships can bring to businesses, especially small businesses, and outlined some of the type of placements they have arranged in the town.
The webinar also ran through the current incentives being offered which includes new financial support for up to £3000 to businesses taking on a new apprentice before 31 January 31st 2021.
Last updated 16th September 2020.