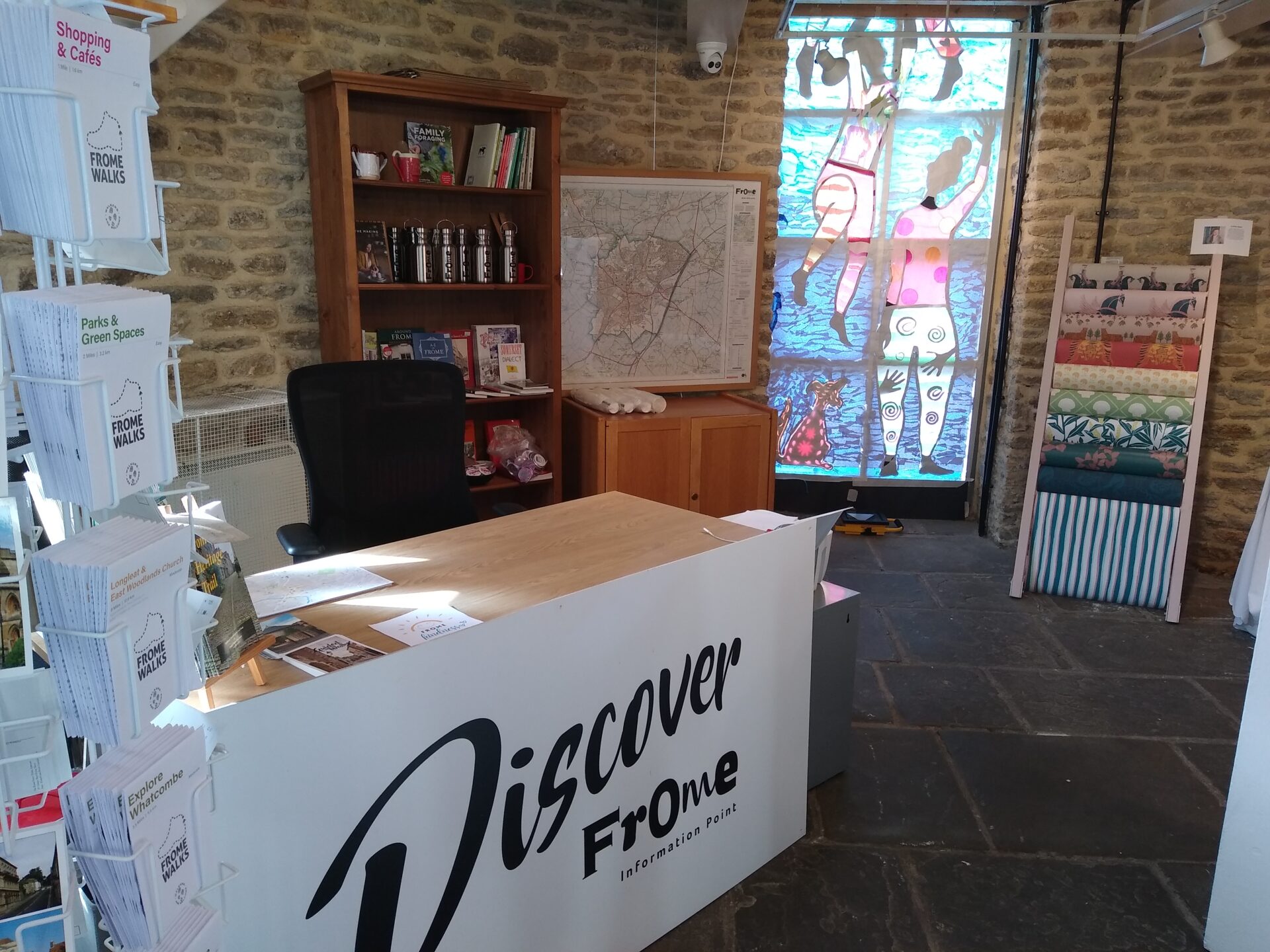 The Discover Frome Information Point has moved to a new home in the Round Tower at Black Swan Arts, spanning the two floors of this beautiful 18th century building. The new space incorporates Discover Frome: Makers, a new initiative by Frome Town Council showcasing local artists and makers in the exhibition space on the ground floor.
The Information Point is Frome's go-to location for tourist information. It's an invaluable hub for both Frome residents and visitors with an abundance of local information including local arts, events, walking trails and cycling routes.
Rachel Griffin, Marketing and Communications Manager at FTC said: "Discover Frome's new home gives us much more space to share everything that Frome has to offer, from essential information like bus timetables to local publications like The List and a variety of Frome walks, gifts and books on sale. Sharing this space with local makers creates a bright, vibrant atmosphere. Pop in to have a chat and a look around!"
The first Discover Frome: Makers exhibition launched on March 5th with local art collective MotherMaker. Opening shortly before International Women's Day, the MotherMaker exhibition celebrates the work of several local artists who continue to create in addition to raising a family. The MotherMaker artists cover a wide variety of disciplines including jewellery, fine art, macramé, slow-fashion and homeware, all of which are on show and for sale at Discover Frome until March 31st.
Visit the friendly team of volunteers at Discover Frome from Tuesday to Saturday and market Sundays, 11am – 2pm. We are seeking new volunteers to join the team so that we can extend our opening hours. Email us at info@frometowncouncil.gov.uk or call 01373 465757 if you'd like to find out more.
Discover Frome: Makers is supported by funding from the European Regional Development Fund and HM Government.