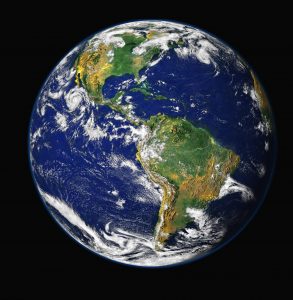 Anyone full of questions about the approaching climate breakdown is invited to a free talk at Frome Town Hall from expert speaker Dr. Aaron Thierry.
The evening will give an overview of the latest science and what can be done to stay optimistic while addressing the facts. Aaron Thierry will highlight the explicit connections between the physical and ecological changes already taking place, and how that impacts human welfare. As well as showing how current emissions targets are nowhere near ambitious enough to avoid extreme alterations to our environment.
Cllr Rob Collett said, "With a PhD in Ecology and years of research around the impacts of global warming, Aaron Thierry is extremely well placed to explore this topic with us. The outlook may feel dark for our future, but this talk will demonstrate the human capacity to initiate change."
The audience will hear how previous challenges have been met, as well as learn from examples of action around the world that are already taking place. The evening will finish by exploring what needs to happen for individuals and societies to contribute to the radical transformation necessary to make a difference.
The event will take place at Frome Town Hall on Sunday 1 September from 4:00-7:00pm. It is being hosted in collaboration with Frome Town Council and is suitable for a general audience who will be encouraged to ask questions and get involved.
It is free to attend but booking is essential here.
Published 08/08/2019