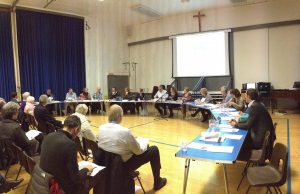 A varied agenda meant for a lively meeting last night – thanks to everyone who came along!
Highlights included Council agreeing the outline design and costings for the refurbishment of Frome Town Hall, and noted that the building will become an essential community resource for the town!
There was a lively debate following MDC's decision to refuse the planning application for improvements to the Market Place and Town Cllrs agreed to explore what options it has moving forward.
Importantly for community security, the Town Council agreed to continue to fund CCTV in the town.The agenda and reports for last night's meeting are here and the draft minutes will be posted online over the coming week.