The sun shone for the first Apple day to be held at the new community orchard on Sunday where over 200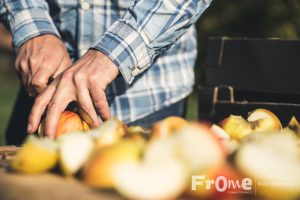 people joined in the Apple Day fun. A giant Sequoia was plant by Lou Miles and her family Christian, Grace and Leela with the Mayor Richard Ackroyd and councillor Nick White on Sunday to mark the opening of the orchard. Lou from the Peculiar Botanist had volunteered her expertise in design to plan the orchard.
An Oak Tree features at the centre of the scheme to symbolise Selwood Forest which would have stood where the Showfield is now. The orchard is a work in progress and will eventually feature more soft fruits and herbs as well as the larger trees.  And benches will be added to the planting when the planting is finished.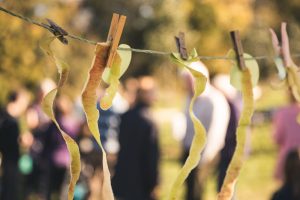 Kate Preston, a nearby resident said, "This space reinforces the community spirit along with the Gym and the playground – it makes the Old Showfield a much nicer space to spend time in"
On Apple day itself people planted Chestnuts, went to on Foraging walks, pressed lots and lots of apples and bought produce from the Country Market, as well as having apple fun with Crafts and an apple peel competition.  The longest apple peel competition was won by Suzie Sims at 134cm with Libby and Del hot on her heels at 128cm.
The Mayor of Frome said: "What a fantastic day in the sunshine to celebrate the new People's orchard.  Let's hope we are celebrating our second apple day with our own apples this time next year."