Wildflowers, wildlife & wild grasses
Rodden Meadow is an ancient meadow just minutes from the town centre.
Situated next to the river, the meadow was used for sheep grazing & teasel cultivation in the past – meaning it was essential to the textile trade that saw Frome develop and prosper.
Nowadays it's a natural wildflower meadow, great for peaceful walks to and from town – and the perfect spot for a weekend picnic or a quiet lunchtime sandwich.
We manage the site with a nod to the traditions of the past, using scythes for cutting. This helps to encourage the patchwork of grasses and wildflowers you'll find here in the summer.
Getting here
Rodden Meadow can be reached via Willow Vale at one end; or from River Walk & New Road at the other end. There are joining paths off Rodden Road, too.
Things to do
Spot wildlife, including otters and kingfishers
Unleash your inner Poldark and join the Town Rangers for a spot of scything
Walk the dog beside the river
MAYhem in the Meadow, our springtime event
Take the scenic route to and from the train station
What's new?
We added two new benches to the meadow in October 2015. The wooden benches were hand-carved by local Master Carver Charlie Oldham with the winning entries of a community poetry competition.
Tim O'Connor is pictured on the left with his winning "Sit and watch the world go by"
On the right, Charlie & Tim watch John Payne relax above his winning "Stay a while, Play a while"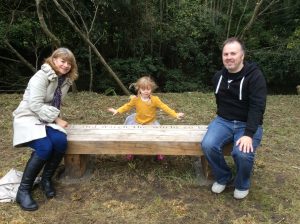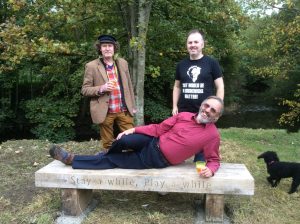 Future plans
Click here to see our current plans Rodden Meadow.
Then get in touch to have your say! You can even download this Rodden Meadow Questionnaire, fill in and give to the Town Council at the Town Hall (by the 18th September 2017)
info@frometowncouncil.gov.uk or 01373 475579
Last updated 23 August 2017