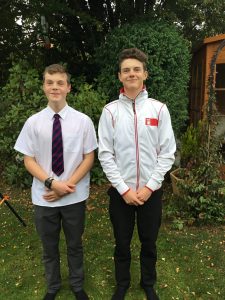 Frome residents who have a spare bedroom and a passion for supporting young people are being asked if they could give a home to a child in need and help them to enjoy a brighter future.
Christmas can be an especially tough time for children in care, but thanks to foster carers across Somerset local children are made to feel at home with little touches such as their own festive bedding and trips to see father Christmas.
Brandon and Josh 15 and 13, have been fostered for over seven years and said, "When we first came to Dave and Paula's house we were really scared, our lives were all over the place. They gave us love, stability and made us feel safe. They treat us just like their own children. We are in a much better place now and looking forward to the future – Dave and Paula say we can stay as long as we like."
If you'd like to help a young person but need more flexibility there is the option of becoming a 'Stepping Stones carer'. You could help by renting a room out and offering guidance to young care leavers in Somerset towns, to provide them with a 'stepping stone' to adulthood while they begin studies or a career.
Sue, who has been a 'Stepping Stone' for over a year said, "After my divorce and my kids had gone off to university the house felt a bit lonely really. I love knowing I'm making someone else's life better, but also I enjoy having company and a young person around again."
With the number of children in care in Somerset rising to over 500 and a shortage of foster carers anyone in Frome who would be interested in helping is encouraged to get in touch with Fostering Somerset to find out more. Call 0800 587 9900 or visit www. fosteringinsomerset.org.uk.