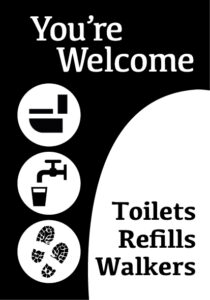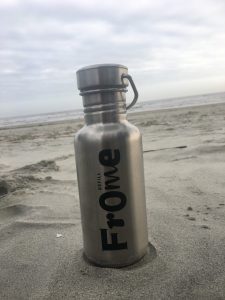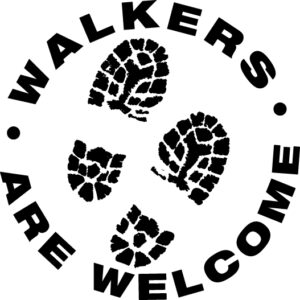 The Frome Town Council You're Welcome scheme includes community toilets, water refill points and Walkers are Welcome venues.
The scheme offers public access to clean, safe and in the majority of cases, accessible toilets in convenient locations across the town. The participating businesses have agreed to let members of the public use their toilet facilities during normal opening hours without the need to make a purchase.
Frome Town Hall also offers use of facilities to residents and visitors alike – including level access.
Take a look at the map of current participating businesses on Discover Frome.
You can also refill your water bottles at a number of locations throughout Frome. More details can be found on our Discover Frome Refill page.
Other public Toilets
Market Yard Car Park – the main public toilets and a Changing Places Toilet in Frome are located at the Market Yard Car Park, in Justice Lane (near the Cheese and Grain). These are managed by Somerset Council and include accessible toilets for the disabled and baby change facilities.
Victoria Park (owned by Frome Town Council) – these public toilets are located in the park off Weymouth Road. Please note they are not open 24/7.
Toilet Twinning
"Toilet Twinning" is an initiative through which two British charities raise funds for toilets in countries where there are few – or none. Some of the Community Scheme toilets in the town are twinned with ones in Uganda, Cambodia and Ghana (the latter through a local Frome resident who lives and works there). More information on this scheme is available from www.toilettwinning.org