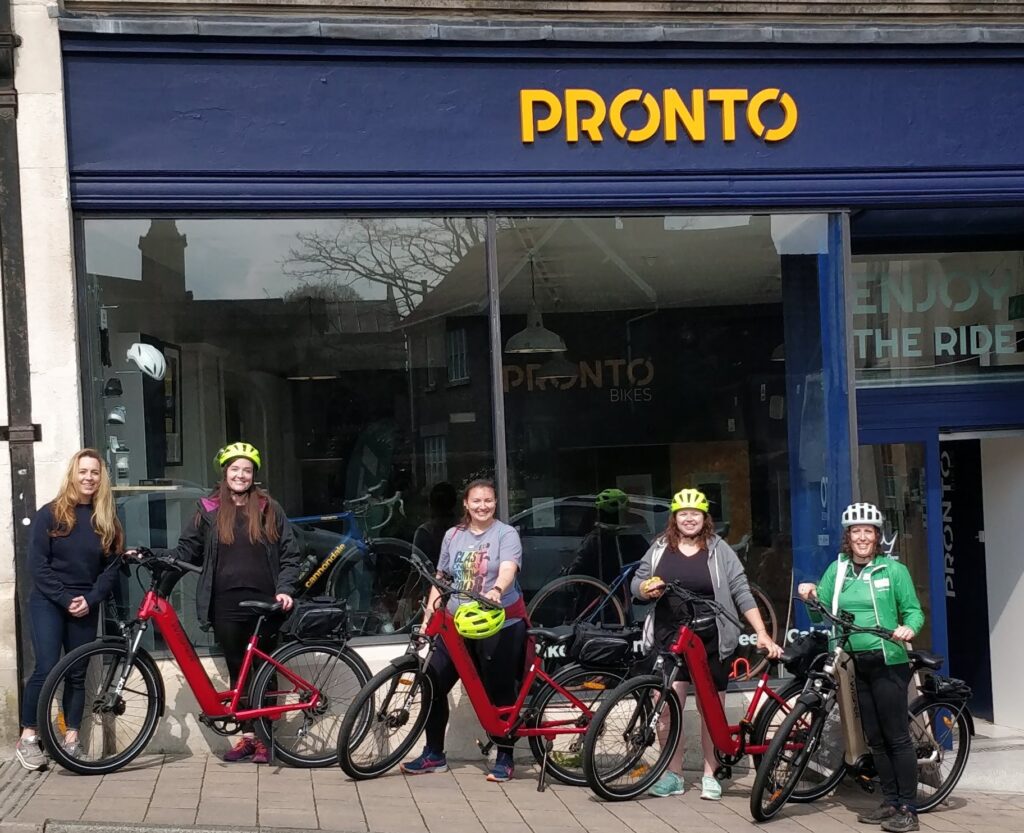 Ever thought about trying an EBike here in Frome? At Frome Town Council we're keen on cycling: it is good for health and a good source of sustainable transport. However we recognise that many people are put off using a bicycle in Frome because of the hills.
The solution? The town now has a couple of electric power assist bicycles (EBikes) available for people in Frome to hire. The electric assistance helps to reduce the strain of cycling up hills and makes cycling more fun.
Our Ebikes are looked after by Pronto Bikes on Bath Street and need to be booked online:
For more info or help booking an EBike, email info@frometowncouncil.gov.uk or call 01373 465757.
Frome Health Connectors
The Frome Health Connectors will also be able to signpost clients with a discount code to encourage people whose health would benefit from cycling to get involved with the scheme. To find out more about Health Connections visit www.healthconnectionsmendip.org
Useful information and links
Blogs, such as Love to Ride, are perfect for anyone who loves cycling to get top tips and cycling advice.
Watch Frome Town Councillor Rich Ackroyd trying out one our EBikes.