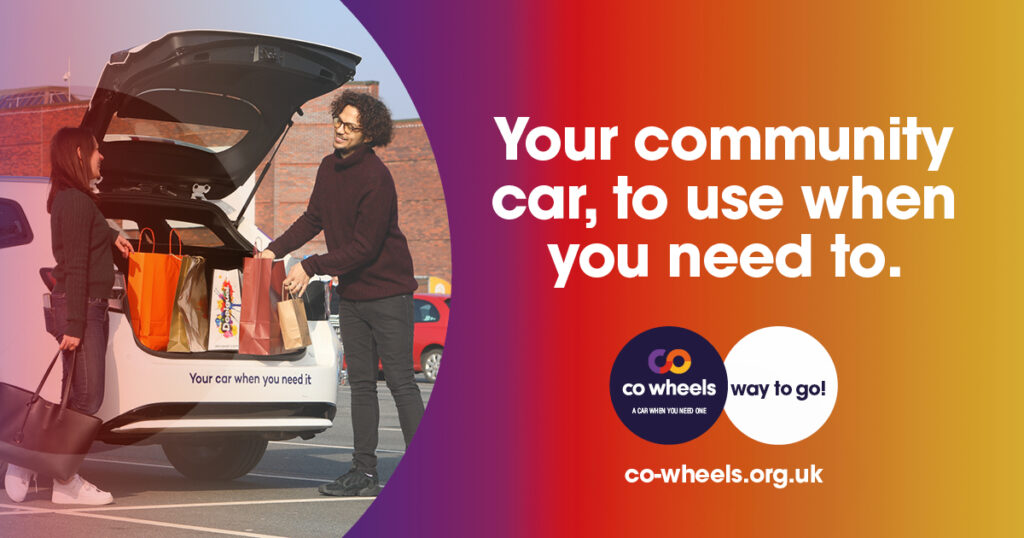 Car sharing is the cheaper and more environment friendly alternative to owning a car. Working with Frome Town Council, Co-wheels have two low emission cars in Frome – one outside the Town Hall and another on Alexandra Road zone.
These are available on-street 24/7 for members to use – once you have signed up just book online or via the smartphone app when you need the car and you only pay for the hours you use plus a small mileage charge.
Residents interested in giving it a go can sign up as members for £25 on the Co-wheels website.
Prices start at £5.95 an hour for the Toyota Yaris petrol-electric hybrid cars, plus 22p a mile, but that includes all fuel, insurance and other costs.
Why choose to car-share?
Car sharing is usually cheaper – When you car share you don't have to pay for bank loans, the depreciation on your car's value, fuel, insurance, car tax, servicing, MOTs, breakdown recovery and the other numerous costs that are associated with regular ownership of a car.
Car sharing is better for the planet – Not only a Co-Wheels cars more fuel efficient than the average owned car in the UK, but one shared car

can keep up to 15 others off the road. The biggest environmental cost is in making a new car afterall.

Car sharing is better for your health –

When making the switch to a car share, most people cut the car out of the shorter journeys altogether, only driving when it's really necessary. If you can cut out your own car and make smaller journeys by bike, walking or public transport then it can make you healthier and happier.
To get started, go to www.co-wheels.org.uk/frome and use the code WAYTOGO to get a free £20 credit when you join.