Frome's Green Breather Days were an experimental series of two Saturdays in May and June 2022 where Frome's town centre was pedestrianised to try and encourage people to get out of their cars and embrace sustainable travel.
The series was originally to consist of five events, and while many who came along were enthusiastic about the benefits, many businesses and people traveling around Frome felt it was problematic. Therefore, the series has been cancelled after the first two. Read more about this decision.
Why did we try the Green Breather Days project?
The Green Breather Days aimed to make the town centre into a friendlier place for pedestrians, free from the noise, pollution and physical space taken up by cars. They were planned to try and encourage people to think differently about their driving habits, and to explore how adopting more sustainable and/or active travel can help tackle some of the big environmental issues we are facing. Based on the outcomes of similar projects elsewhere, there was a hope that it would boost support for local businesses.
Past Green Breather Days
21st May – Pop-Up Forest
As a means to demonstrate how different the town centre can be, forty-five trees were placed across the closure zone, creating Frome's newest park.
People were invited to come and explore the space, grab some food from a local business, and enjoy the tranquility of an urban forest.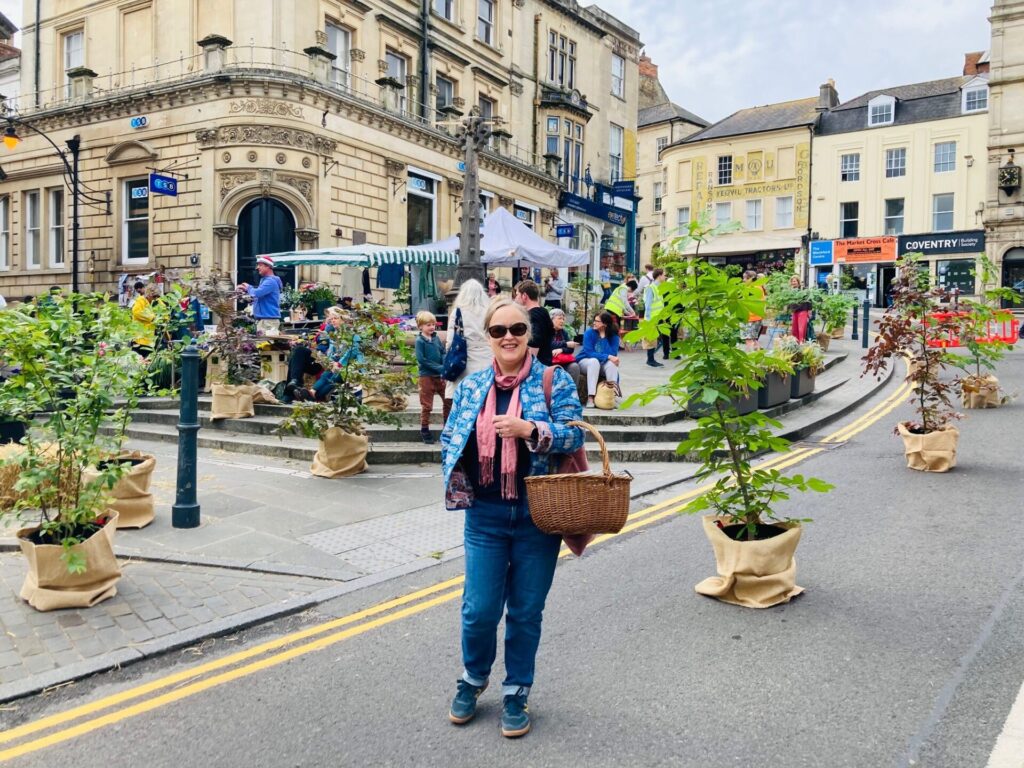 18th June – Sustainable Transport
The second Green Breather Day demonstrated various means to travel around Frome sustainably. People brought their bikes along for free repairs, trialed ebikes, explored an electric bus and learned about car share schemes.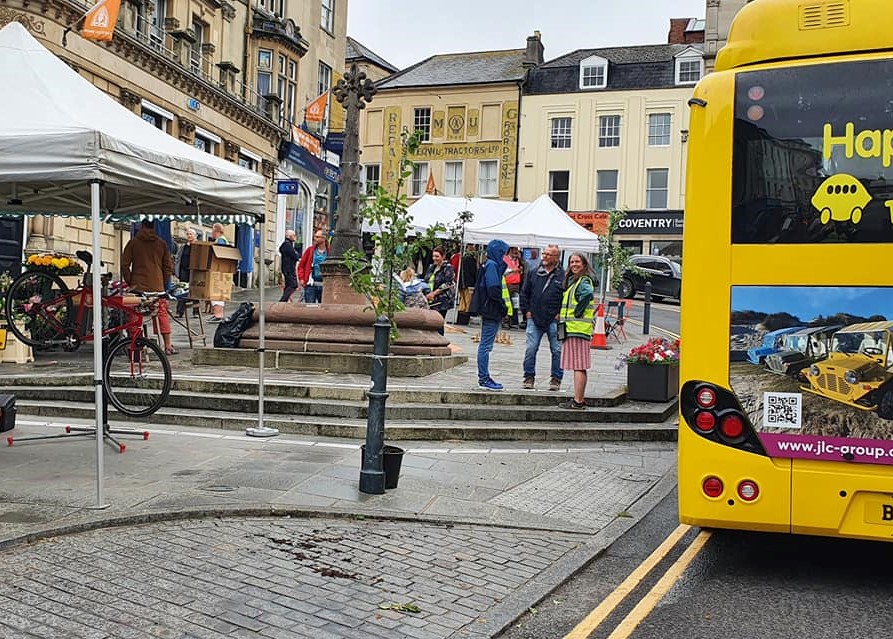 Consultation & FAQs
On Thursday the 10 February we met with residents and businesses to hear their ideas and concerns around the Green Breather Day proposals. View the meeting summary and recording:
Throughout the Green Breather Days the Council was monitoring traffic count data, air pollution levels, footfall and comments submitted in person and online. This data helped to inform the Council's decision.