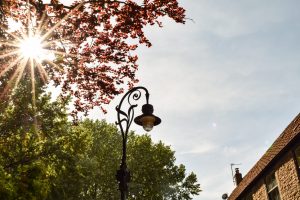 Frome Town Council are asking for your views to help plan for the next four years in Frome.
With the election of new councillors earlier this year the Council are now working on the Strategy for 2020-2024. This feeds into the annual work programme and budget as well as giving a clear outline of the Council's future goals.
Which is why it is so important that local residents get involved with the consultation and share their thoughts and views on Frome by answering three simple questions:
What is your favourite thing about living in Frome and why?
What one thing would you like to see happen in your neighbourhood?
How would you spend £10,000 to improve the lives of the people of Frome?
Mayor of Frome Mark Dorrington said, "We really want to hear what you feel is most important to the community over the next four years from our green spaces to our independent shops and everything in between. Frome Town Council has already been gathering local people's answers at events from MeadowFest to Rock the Park and will continue to do so over the summer. And of course, you can also add your feedback online at any point."
Make sure your thoughts are included by filling in the survey below or clicking here.
Create your own user feedback survey
Published 26/07/2019