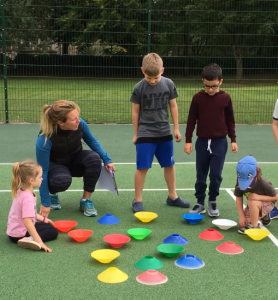 Wimbledon may have come to an end but that doesn't mean that your tennis dreams should thanks to Frome Town Council, Frome Selwood Tennis Club and national charity Tennis for Free.
The organisations are working together to make tennis accessible for all no matter what your age or ability. It's also the perfect summer holiday activity and many families across the town are already taking advantage of the offer. Both coach-led and open play sessions available throughout the week on the community courts on the Mary Baily Playing Field.
The open play sessions take place on Mondays, Tuesdays and Fridays 3.30-6.00pm, and Wednesdays 10.30am-12.00pm. So if you've been thinking about giving a new sport ago or reigniting an old passion then it's really easy to get involved. Of course it's completely free to join in the fun you just need to make sure you book. Find out more about Tennis for Free in Frome here.
Frome Selwood Tennis Club are also asking for residents to share their views on their proposal to install floodlighting to the Community Tennis Courts. Their aim is to significantly extend the use of the courts over the year so they can be used all day during the winter months. This would enable junior after-school tennis to continue right through the winter and provide more availability for the public and club players during the darker months.
The lighting scheme will be designed to minimise any light falling outside of the court area and will be of modern low-energy design. Share your views on the proposal here.
Published 26/07/2019