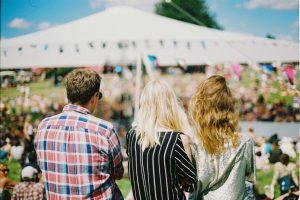 Frome Town Council have introduced the People's Budget as a way for local people to make choices about how local money is spent and it is the time of year when organisations and individuals are being asked to submit their event ideas to go to a public vote in March.
This gives residents the chance to make direct choices and decisions about how local public budgets are spent and last year residents chose Frome Fireworks, Rare Species with Mojo Moves, Frome Lanterns and Window Wanderland which will happen in February.
Frome Town Council are offering the chance to once again pitch for £10,000 of a £25,000 fund for events which reflect the towns strategic aims of supporting Prosperity, Wellbeing and Environment.
Councillor Toby Elliot said "If you are a community group, charity or not-for-profit enterprise and are interested in putting on an event in Frome and would like funding to help you do this, then let us know about it by registering your interest. We can support you in your application so get in touch and let's look forward to another series of People's Budget Events where the residents make real decisions around how our Town Council budgets are spent."
If you would like to put on an event in Frome for next year, please either let us know by emailing us at info@frometowncouncil.gov.uk or send us an application form.
This and the terms and conditions can be found here. The applications should be submitted by the 4th February but don't hesitate to get in touch with the council to discuss your event ideas.