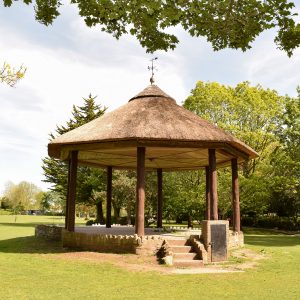 Rocktopus and Frome Town Council have been doing their bit for the planet recently with local families by writing a song about climate justice from a child's perspective. The song 'Change Today' was written and recorded in collaboration with Frome families, Greenpeace, FTC, XR and Somerset Wildlife.
To really grab the attention of decision makers, and add faces to the voices, Rocktopus will be making a music video to accompany the song on Saturday 20th July at the Bandstand in Victoria Park, Frome. The band are now inviting children from all of the schools in and around Frome to come and star in the music video. A preview of the song has been made available on the Rocktopus website so that children can practise the words at home or at school and be ready to sing it on the day.
The video will be shot shortly after a FREE Rocktopus performance celebrating the completion of their new album 'Rock The World' on the first Saturday of the summer holidays, Saturday 20th July. 'Rock The Park', is set to be the ultimate rocking family picnic with children and families being treated to a live Rocktopus show with new songs and dance moves from their brand new album. Children will also be able to listen to recordings of the many school songs written and recorded with the band over the last two years.
"The climate justice song-writing session in Frome Town Hall was really moving and it's amazing how such a powerful song was created that really captures how children are feeling about the current ecological crisis. The Rocktopus gig in the park is a fantastic chance for all Frome families to come together and enjoy an afternoon of great music and dancing. Giving local children an opportunity to be part of the 'Change Today' music video is a wonderful opportunity for the children of Frome, I can't wait!" Rupert Kaye, Headteacher Christchurch First School, Frome.
Residents are invited from 12.30pm to enjoy a picnic, or purchase lunch from the café, whilst listening to recordings of Frome school songs written with Rocktopus, then at 1.30pm sit back while Rocktopus entertain your kids during the live show. The performance will be followed by the music video shoot at 3pm.
If you want your children to be a part of the 'Change Today' music video to be recorded on Saturday 20th July, you can find the preview version, with the lyrics to learn, on the band's website. Just visit www.rocktopusmusic.com
Published 01/07/2019