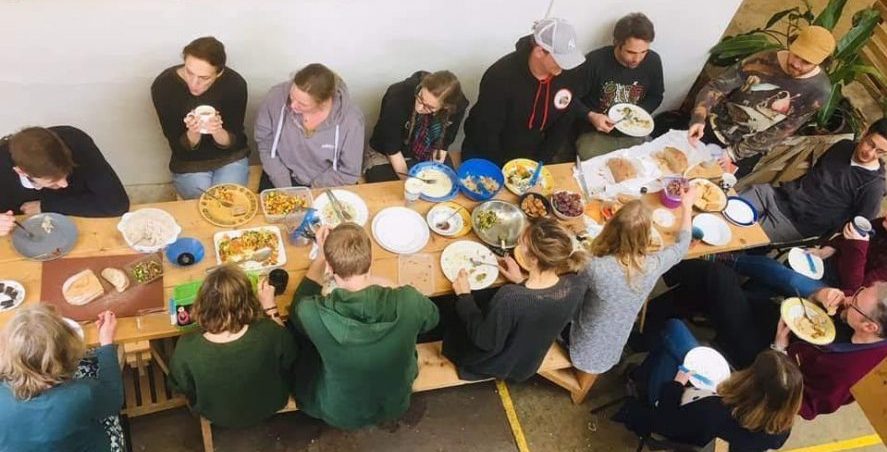 This week saw the launch of "Who Feeds Frome?", the first report from Frome's new Food Network.
Produced by local food writer and researcher Hugh Thomas, the report highlights many of the businesses doing food differently in and around Frome, producing food in a way that is kinder to people and the planet while keeping more money in the local economy.
The research was commissioned by Frome Town Council to explore how local food growers, processors and vendors could better be supported. The work was made possible through a grant from Be The Earth Foundation.
In September 2021, a workshop was held at Frome Town Hall, attended by over 40 local people involved in supplying food to Frome, to inform the report. This meeting led to the formation of the Frome Food Network.
Frome Town Council's Resilience Manager, Nikki Brain, said: "This is an excellent piece of research that really highlights how producers in Frome are working to create real change to our food system at a local level. And most importantly it has led to action through the creation of the Frome Food Network."
Hugh Thomas, who now leads the Food Network, said: "Recently, with the help of Future Shed, the food network has held marketing workshops with local agency Gumption, to help network members get their message out there. The report shows how important local food can be but producers need support to make sure people are aware of the options available locally."
"Going forward, the Food Network is looking to recruit more Frome chefs and hospitality businesses interested in championing local, seasonal food. And we will be organising farm visits between growers to better connect and learn from one another."
The Frome Food Network now meets monthly at the Welshmill Hub as part of Future Shed. You can sign up to their mailing list here.