The Climates, Frome's climate film festival, is pleased to announce it has secured the world premiere of 'The Last Jaguar' a wonderful short animation made by local film makers. James Godman, Festival Creator and Director, said: "This is a fantastic coup for The Climates, we're excited to be bringing this film to our free festival which promotes the environment and change through storytelling and film making." 
Taking place on Saturday 7th May, the film festival, through support from Frome Town Council and other passionate local supporters, will also bring together a series of green themed environmental and film workshops to complement the screening of the films.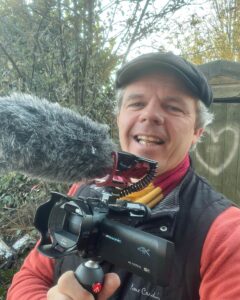 The workshops include a Q&A with an award-winning local film director, a session on how to make films with your iPhone plus anecdotal environmental journeys by those who have lived and experienced them.
The Climates will be held at Frome Town Hall, and while the event is free tickets will be required, these will be available to book online from mid-April, please see the Frome Town Council website for further details closer to the event.
James continues: "If you'd still like to enter Frome's green equivalent to the Oscars, it's not too late, there is still time to get filming and to enter your film as the closing date for films is now the 20th April. If you have a story or an experience you would like to share related to the climate or the environment, we would love to hear from you, there are prizes up for grabs too! The overall festival aims to share, connect and inspire people to find their green pathway to change, we hope Frome can support whether through submitting a film or attending workshops and screenings on the day."
If you would like to help on the day or be involved in any way then please contact James Godman on 07760558106 or via The Climates website.