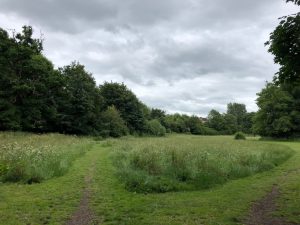 Frome Town Council are inviting people to share their favourite walks around Frome.
There is a selection of short walks already available on the Discover Frome Walkers are Welcome website, but plans are underway to expand the list and include routes that are accessible for buggies and wheelchairs.
The group are planning a launch event where they will be leading selected walks around Frome and would like to hear from local walking groups, social groups and individuals about routes that shouldn't be missed.
The suggestions will then be used to create a series of walks for local residents and visitors to enjoy. Printed copies of the walking routes will be made available at Frome Town Hall and the Discover Frome Information Point as well as at www.fromewalkersarewelcome.org.
Frome Walkers are Welcome chair, Pepita Collins said, 'Looking to the future, we plan to organise an annual walking festival to share the wonderful walks of Frome with local people and visitors. Geographically, our location is a fantastic base for getting out and exploring both long and short distance routes.'
To share your Frome walks email info@frometowncouncil.gov.uk and for more information go to www.fromewalkersarewelcome.org.