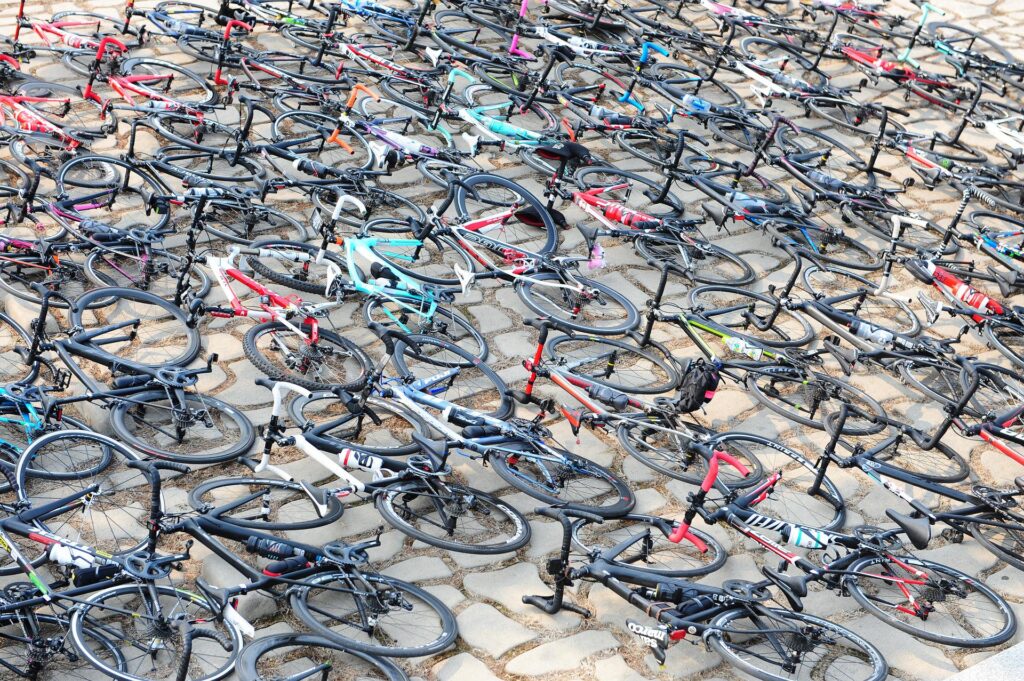 The Great Big Green Week will be kicking off on Sunday 11th September with the wheelie good fun Cycle Sunday and Pump Track Celebration twin events. Between 12pm and 3pm Frome will come alive with cycle-related celebrations. No booking is required and all the activities are free!
Over at Welshmill, Frome Recreation and Open Grounds Supporters (or FROGS) will be celebrating the 10th birthday of the Pump Track in style with a whole host of impressive stunts and fun. The old and the new will be mixed, with Fusion Extreme demonstrating dramatic bike stunts, while a penny farthing demonstration will give a blast of the past. Children will be challenged to scratch their artistic itch by 'Blinging their Bikes', decorating them using a whole host of materials on hand, or by peddling the paint-spinner to create a new masterpiece. And for those who need a drink after all that work, the smoothie bike invites you to pedal for a pick-me-up.
You would be forgiven for believing that that was all the fun to be had, but in fact makes up only half of the event! Over at the Cheese & Grain carpark Frome Town Council will be hosting even more fun. If you're looking to get your bike fixed then Dr Bike is your man, he'll be on hand to assess how you can get back in the saddle. If you're looking for some new wheels, the Frome Community Bike Project are holding a Bike Jumble so you can get a second hand one that works just as well as new but without the cost. All profits from the Bike Jumble will go towards developing the permanent base to enable people to have year-round access to repairs, building bikes and more.
Visitors can also give Frome's ebikes a go and benefit from a discounted hire rate and learn from local businesses and community members what impressive feats the humble cargo bike can achieve. If play is more your thing, there will be an obstacle course to complete, and test your pedal-power by taking on the duck race challenge or powering the disco.
Cllr Ben Still said: "This Great Big Green Week is going to be such a thrill, and it feels perfect to plant our green flag into the ground by highlighting the best technology for keeping fit and getting around our town. I'm a proud user of a cargo bike and can't wait to see if I'm any good at painting with the paint spinner."
The Cycle Sunday and Pump Track Celebration is part of Frome's second annual Great Big Green Week. Between the 11th and 18th September, Frome has plenty of events for you to get involved in. Find out more by heading to https://www.frometowncouncil.gov.uk/great-big-green-week/