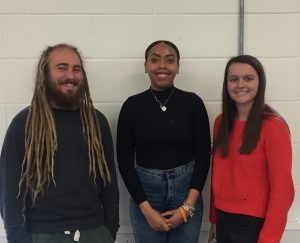 Frome town council are working with architecture students from the University of the West of England (UWE) in Bristol to understand how our town works.
They will be collecting data and engaging with the community over the next 6 weeks to document what residents value about Frome. The study will be conducted across the whole town with a specific focus on the Mount.
Councillor Pippa Goldfinger said, "We're really pleased to be working with UWE students to learn more about our town and how residents use the spaces around them. It will help us to understand how people live, work and play in Frome and what they value most about the town. We look forward to seeing the results."
A public exhibition will be held at the council to show their findings. More details on the exhibition will be announced at a later date.
You might see them out and about over the next 6 weeks, so please do say hello. For now, the UWE students are eager to know all about Frome and ask if you have any input please contact them via email at: whatisyourfrome@gmail.com Or alternatively by twitter using the hashtag #whatisyourfrome