There have been many articles and reports, with sometimes conflicting views, on what constitutes a reasonable excuse to leave your home. We have collated the below information, which has been provided from the police, and details out guidance on reasons you are able to leave home during the current lock down period.
But please always remember if you do go out, stay at least 2 metres (6ft) away from other people and wash your hands as soon as you get home.
Shopping for necessities
There is no need for all a person's shopping to be basic food supplies; the purchase of snacks and luxuries is still permitted.
What is reasonable?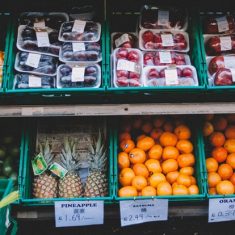 Buying several days' worth of food, including luxury items and alcohol
Buying a small amount of a staple item or necessity (e.g. a newspaper, pet food, a loaf of bread or pint of milk)
Buying tools and supplies to repair a fence panel damaged in recent bad weather, for example
What isn't reasonable?
Buying paint and brushes, simply to redecorate a kitchen – the regulations specify maintenance and upkeep. This does not extend to renovation and improvements.
Exercise
Exercise can come in many forms, including walks, and any exercise you take must involve some movement, and it is acceptable for a person to stop for a break during exercise.
What is reasonable?
Going for a run or cycle or practising yoga
Walking in the countryside or in cities
Attending an allotment
Driving to countryside and walking (where far more time is spent walking than driving)
Stopping to rest or to eat lunch while on a long walk
What isn't reasonable?
Driving for a prolonged period with only brief exercise
A short walk to a park bench, when the person remains seated for a much longer period
Work
The Government has asked us all to work from home, but anyone can travel to work if it is not reasonably possible to work from home.
What is reasonable?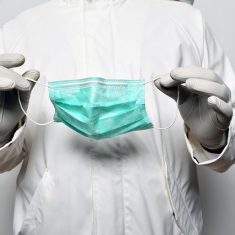 A key worker or other essential worker travelling to work
A non-key worker or non-essential key worker travelling to work where it is not reasonably possible to work from home
A person delivering food packages to vulnerable people, or volunteers carrying out support work
What isn't reasonable?
A person who can work from home choosing to work in a local park
A person knocking on doors offering to do cash-in-hand work
There are other important areas where it is reasonable to leave the home
Taking an animal to the vets, for emergency treatment only
Moving to a friend's address for several days to allow a 'cooling-off' period following arguments at home.  Should you need assistance during this time please use the contact details on the Somerset Integrated Domestic Abuse Service website. Additionally, those living with domestic abuse can access safe spaces at Boots pharmacies.  Those needing help can ask staff at the counter to use the consultation room, where they will be able to contact services for help and advice.
This list is not exhaustive but gives you an idea, and when you are out an about please ensure that you are following the 2 metre social distancing rule at all times.Published 22nd April 2020