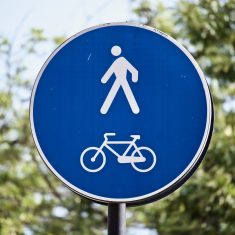 Frome Town Council  has launched the Walk Ride Frome project, which is an interactive map asking the local community to feed in ideas about which areas would benefit from safer walking and cycling routes. Frome Town Council want to hear from everyone, whether its individuals, local walking groups, cycling enthusiasts and the wider community to gain information and to help develop a plan.
The vision is for an accessible, well connected town that enables the whole community to travel actively and safely without needing to use a car for short journeys. The additional benefit is that it will also boost air quality and wellbeing.
 The ideas gained will be used to work with Somerset County Council Highway's team and Mendip District Council to enable safer routes in the town and to explore how Frome could have pop up cycling and walking routes, as well as highlighting opportunities for permanent routes across the town.
 Councillor Paul Horton said "The Coronavirus crisis has shown how many more people walk and cycle when roads are quiet. We want to use this opportunity to increase the number of people who feel safe enough to walk and cycle instead of using cars, thus boosting health, cutting air pollution and reducing emissions."
 The map is available at: https://walkridefrome.commonplace.is/. Place a pin on an area which you would like to comment on, and add your feedback on the area you have chosen, it's a simple as that, and you can add as many areas as you wish, also commenting on other people's ideas.
 All feedback is welcome and we will update here as we take the information forward to develop a safe walking and cycling plan.