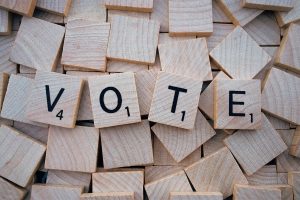 Voting for the People's Budget Town Vote opened last week following the decisions made by a group of local residents.   All summer, residents have been feeding into the Have Your Say 2019 consultation and over 50 projects were added onto the Your Priorities site for people to discuss, highlight their favourite ideas and add their own suggestions.
The People's Budget is about local people voting to make direct decisions about how local public budgets are spent. £10,000 of Frome Town Council's 2019/20 budget is available for a project to be decided on by the Town Vote. The projects that you can now vote on are: intergenerational project connecting the generations through the things that they love;  a youth workers project; the Frome Bursary to support young people's access to arts, sports and music opportunities; an accessible community allotment; and Frome Voice, a project designed to create community cohesion through face to face connections. Now the Council are asking you to put these in order of preference (with 1 being your favourite and 5 your least favourite).
Some projects that had been put forward were excluded at the sift stage as they were either already on the work programme or did not meet the criteria of the Town Vote.  Ideas were also not taken forward it they weren't within the strategic objectives of the Town Council, too large a project financially or not deliverable in the time frame.
The sifting group was made up from a group of 14 residents who had taken part in the consultation and had indicated an interest in being further involved. The process was facilitated by Public Square, an organisation dedicated to helping residents become more active in making decisions. Councillor Maxine Crawley said:  "It was a fabulous day with lots of interesting debate.  And it was really good to see how people scored the projects based on criteria and a process that I am interested in building on.  I hope lots of people vote too!"
The group looked at all of the projects by considering how each would benefit the people of Frome, and asking how much need there is for this idea? How feasible it is? How much does it benefit those with greatest need?
Some projects which were popular such as a water fountain were discounted at the sift discussion, as Frome already has over 30 shops and businesses throughout the town who subscribe to the water refill scheme which you can find out more about on the council website. Others that were felt to be a good idea such as a village green were discounted due to the impracticality of working with other landowners, in this case Mendip District Council.
To have your say in the People's Budget Town Vote 2019, you need to be over the age of 10 just go to www.frometowncouncil.gov.uk/peoples-budget-town-vote/  or visit the Town Hall or Discover Frome Information Point and vote in person. The vote will close at 9am 4th November.
Published 5/10/2019