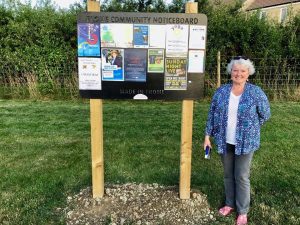 Frome Town Council are searching for residents with a bit of spare time and a passion for the town interested in flexible volunteering opportunities at the heart of Frome's visitor and resident offer.
There are two different roles available which would suit a variety of different skill sets and experience: Discover Frome Ambassadors and Noticeboard Ambassadors. Both are an opportunity to promote Frome and help to inform local people about the great events and activities happening in the town.
Mayor of Frome Mark Dorrington said, "Volunteering has a wide range of benefits from helping to gain new skills when applying for jobs, to feeling like you're making a difference where you live. It can also help to build confidence and meet people and make friends. If you've been considering getting into volunteering or looking for something new, look no further as we could have just the thing for you."
Discover Frome Ambassadors would join a friendly team of volunteers at the Information Point at the Black Swan Arts to be a welcoming point of contact for both residents and visitors to the town. It is an ideal role if you know lots about Frome and enjoy meeting new people, it will include opening up and closing as well as handling money and communicating directly with the public. The Information Point is open Tues – Sat 10am – 4pm and each shift is half a day.
In the role of Noticeboard Ambassador, you'd be helping a group of volunteers to update the town's community noticeboards on a weekly basis. It's a great way to see the sights of Frome and perfect for anyone who likes to create order and has a talent for presenting information in an appealing way.
Full training will be given in both the roles. To find out moreemail info@frometowncouncil.gov.uk or call 01373 465757.
Published 06/09/2019