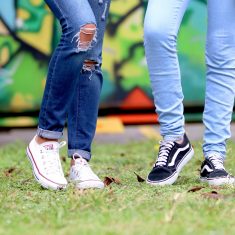 Last November we announced the winner of the People's Budget Town Vote.  We had asked the residents of Frome to choose their favourite project from a shortlist of five, and with almost 500 votes, it was a close-run outcome and the Youth Project won. The People's Budget vote has an important role in Frome as it enables local people to make direct decisions about how local public budgets are spent and £10,000 of the Frome Town Council's (FTC) 2019/20 budget has been put aside for this winning project.
Earlier this year, an initial consultation was carried out with young people and revealed that many of the younger generation in Frome feel there is not enough on offer for them; there are not enough spaces for them to hang out; they are not made to feel welcome by older generations. Therefore the aim of this Youth Project is to address these concerns through the provision of a variety of activities and opportunities.  We are now inviting organisations to submit proposals on how they would deliver the project.  We are asking them to demonstrate that they understand the challenges faced by young people in Frome and to also have a track record of similar work.
Organisations will need to submit a short video alongside their tender, and this will be shared with a group of young people who will be an important part of the decision-making process.   The shortlisting and interviewing will then take place in September.
Cllr Maxine Crawley said: "The Coronavirus may have delayed us slightly but we're excited to be at the next stage of the project and are welcoming tenders from organisations who will be able to deliver this important project.  We are particularly delighted that we are taking the counsel of a group of young people during the process to ensure that the right company is chosen."
Organisations who may be interested can find more information on our contracts and tenders page.
We will share further details later in the year.
Published 20th July 2020