It's been a year of highs and lows. We came together to celebrate Queen Elizabeth II's 70 years as our monarch, and not so long after found ourselves acknowledging her death and the accession of the new King; a profound experience regardless of one's views. Such collective experiences are, I think, a fundamental foundation of maintaining a cohesive and supportive community.
I absolutely loved the Christmas Lights Switch On event, something that everyone could take part in and take time to reflect on the importance of opportunities and to come together and share our love of the town.  The magical lantern parade, the joyous music and drumming and the magical festive spirit was so nourishing to witness and be part of. And it's at times like this when the privilege of being Mayor really feels at its strongest.
As I find myself in the middle of my mayoral year, it feels like a time not only to reflect on all that has happened, but also to recognise these difficult times we are facing, and to acknowledge that for many people this is going to be a very difficult winter.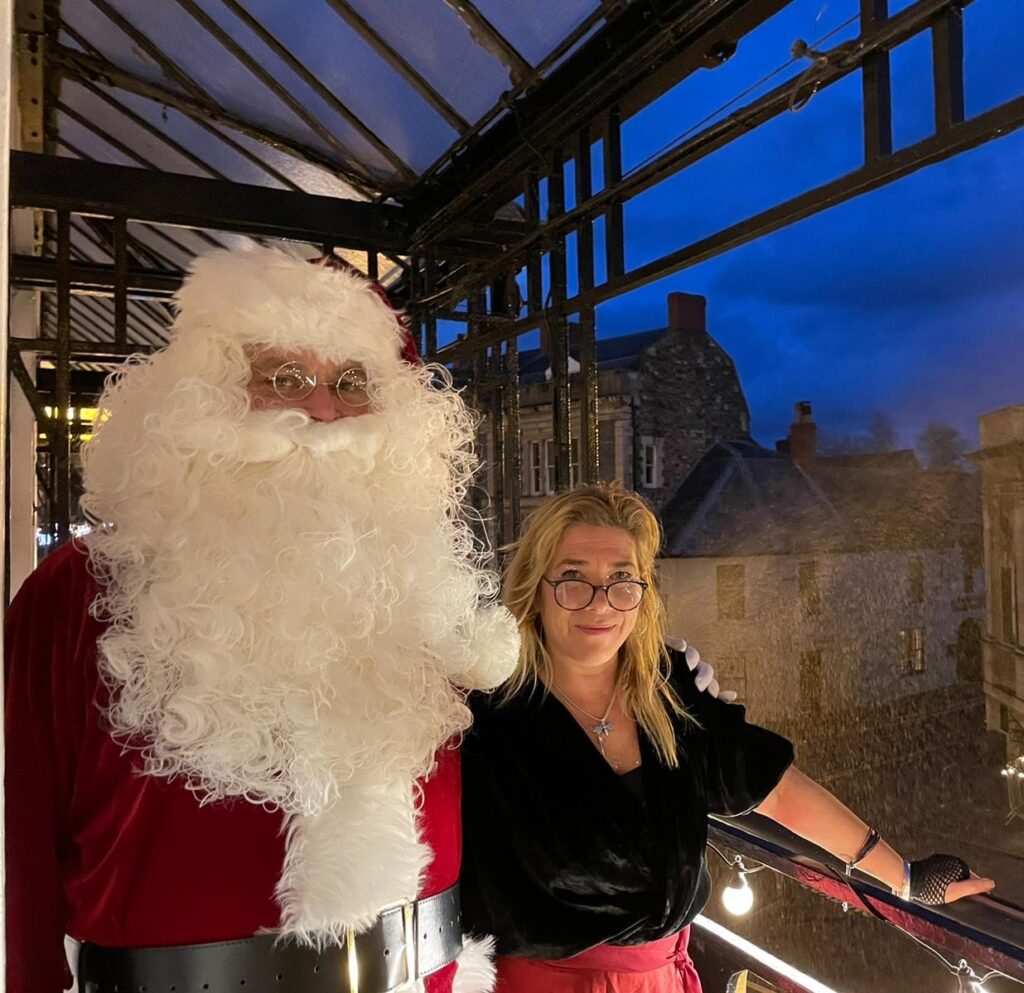 We thought the pandemic was hard – and it was – but the resilience of our town, its residents, and the amazing community groups and charities we have here really shone through, and somehow, we weathered that storm. We remembered how important our neighbours, our communities and our local businesses are and how they lead to the healthy and happy vibrance of a thriving town.
But we find ourselves here again, in the middle of a cost-of-living crisis, when so many people need help, support and advice. It's at times like these when we remember the importance of family, community, time spent together and the role of communal celebrations. Of every faith or none, Christmas is a time to step back, take a breath and recharge with those closest to us, whilst appreciating that we are not all so lucky, and doing what we can to help.
The experiences and strengths that came to the fore throughout the pandemic, in tackling loneliness and isolation, reaching out to those who need help, and being speedy and efficient in how we respond, will help us to stay connected and supportive of each other again throughout these difficult times.
We see every day that small shops and businesses across the country are suffering, and we are lucky in Frome to have so many independent, innovative, and interesting enterprises. Now is the time to really show your support and use local shops and businesses where you can. Make the use of free Christmas parking from Mendip from the 17th, spend time in the newly planted Boyle Cross area, or visit the magical displays and mini market at the Cheese and Grain.
Above all, let's remember what's most important – our families, our friends, our networks in addition to love, kindness and support. Whatever the world can throw at us, I have confidence that we can look out for each other into 2023 and beyond.