The following road closures are due to take place during October 2020.
Bull's Quarries Road
Somerset County Council have issued a temporary road closure notice prohibiting all traffic from travelling along Bull's Quarries Road for a distance of approximately 654 metres as shown on the map.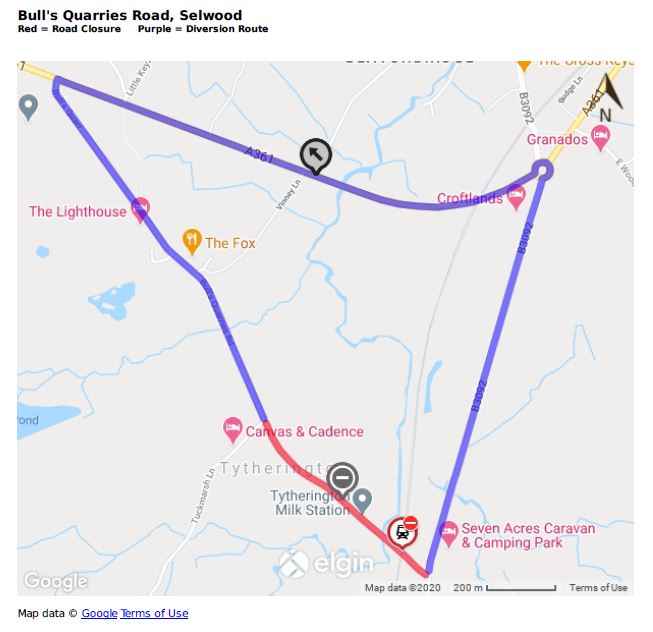 This order will enable R & W Traffic Management Ltd to carry out the repair and maintenance of Woodlands Rail Bridge on behalf of Network Rail.
The works are expected to start 26th October 2020 and last until 11th December 2020 between the hours of 00.00-23.59 for a total of 47 days.
View the road closure notice in full.
Please visit www.one.network for further information on the alternative route.
For information about the works being carried out please contact R & W Traffic Management Ltd on 02380 845379.