Temporary Closure of Whittox Lane 2017
A temporary closure of Whittox Lane, Frome will take place on 6th March 2017 by Somerset County Council. The closure will mean all traffic is prohibited proceeding along Whittox Lane from the junction with Sun Street, southwards for a distance of 40 metres and will remain in force for eighteen months. This is so Wales & West Utilities Ltd can carry out new gas supply to the Former Church works in this road.
The works are expected to last for 5 days. While the closure is in operation an alternative route will be signed as detailed below: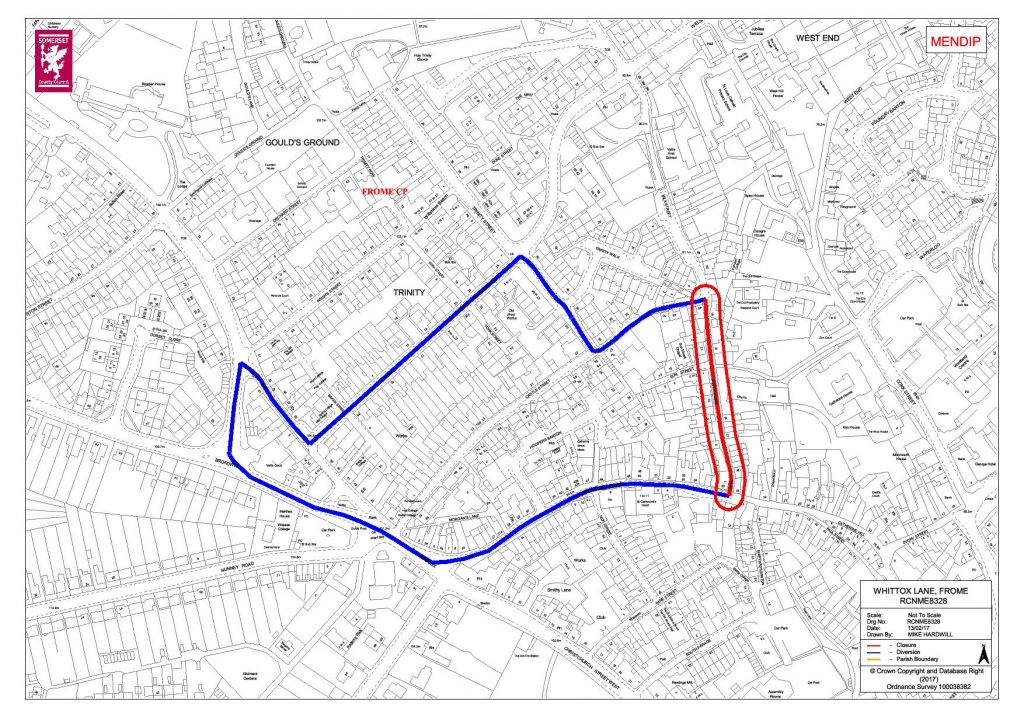 Please visit www.roadworks.org for further information on the alternative route.
For information about the works being carried out please contact Wales & West Utilities on 07721 647843