Frome Town Council has welcomed two new roles to their team to help support the refugee community in Frome and the surrounding areas.
Dmytro Romaniuk has taken on the role of Hub Co-ordinator and Iryna Ladyzhenska has joined as Social Facilitator. Both are Ukrainian citizens and so are well placed to understand the needs of local refugees and will assess what is working well and what needs developing, in order to shape a service that positively engages with all nationalities of refugees in our town.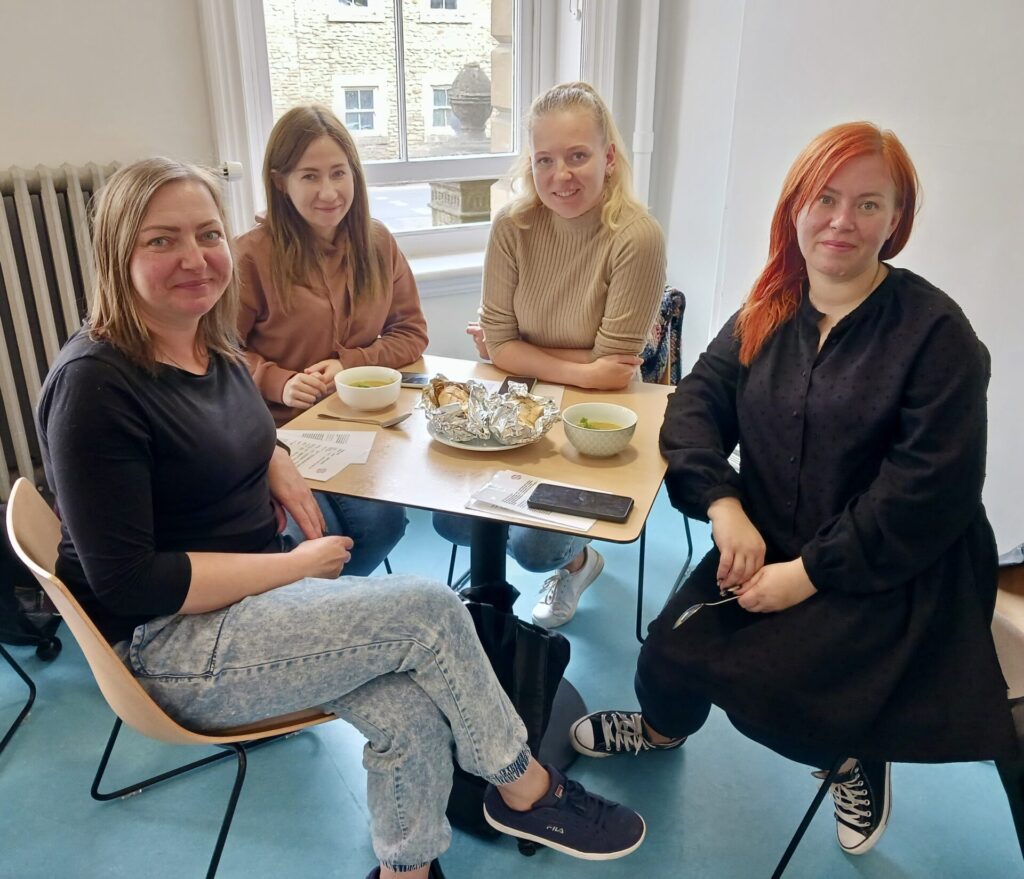 Iryna said, "These roles are really about assisting and empowering refugees to become independent and integrate into their local, and wider, communities. We have found Frome an extremely friendly and welcoming place and are eager to engage with refugees as they arrive as well as those already living in the area, so please let us know you're here and how we can help."
Iyrna has got off to a flying start by inviting local refugee families to take part in a fun cookery session. The people who came really enjoyed taking part saying it was a great opportunity to learn something new as well as practice their language skills.
The team will link in with local existing services and opportunities, be a point of contact for refugees, signpost to regional and national services for practical support, and offer cultural opportunities. They will also help to progress the fantastic work that community group Frome Welcomes Refugees and the many volunteer English tutors have already achieved in making connections and assisting those in need.
There are still many families fleeing conflict in Ukraine and looking for a home. If you are able to offer space in your home, are a landlord with an free property, or an Airbnb host with space available, find out more about sponsoring a family 
Frome Town Council are working with CHARIS Refugees and Somerset County Council to provide this wrap around resettlement service in Frome for the refugee community. Find out more about this project.