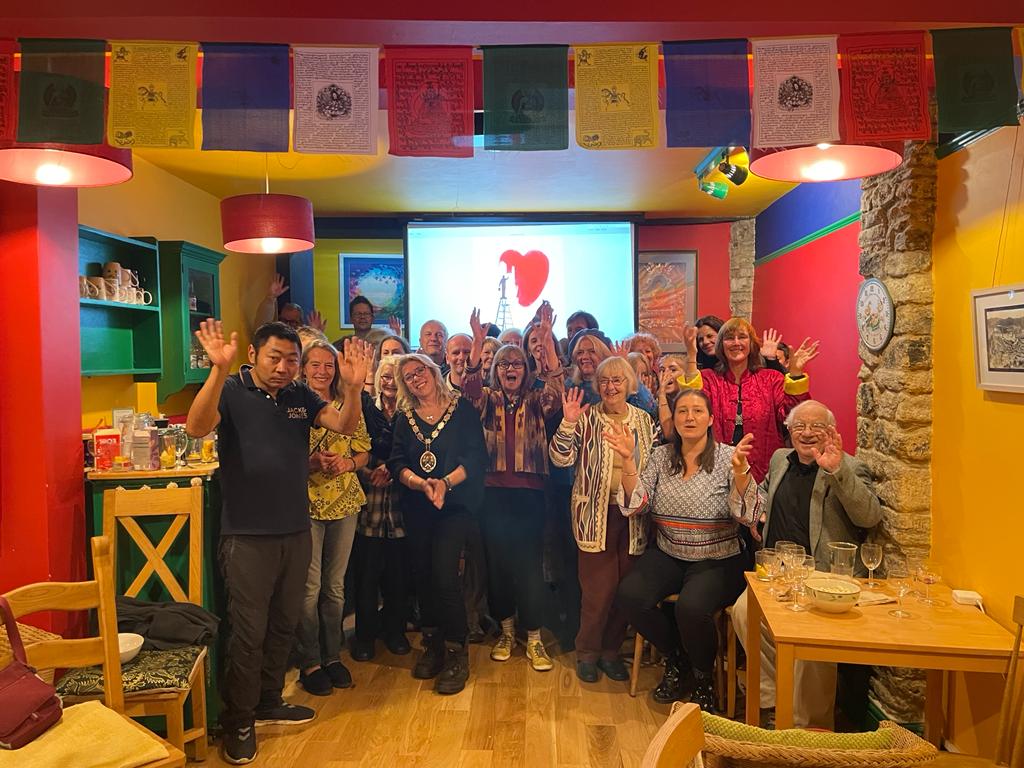 On Friday 7th October, The Good Heart threw a thank-you party to celebrate its colourful summer makeover and refurbishment. The makeover was carried out and funded by around thirty volunteers, supported by generous donations from local businesses such as Avalon Interiors. Frome Mayor Sarah Butler thanked the volunteers and spoke movingly about the importance of kindness, especially when people are facing so many difficulties at the moment.
"The Good Heart is not just a café, but a community space to help us all be more kind," said Rebecca Collins, one of the non-profit's board members. "With the support of Frome Town Council and our volunteer team, we'll be open all through the winter as one of Frome's "warm spaces," Tuesday to Sunday 12pm – 7pm. We've brought in comfy chairs, a sofa, music and free wifi and will be offering tea by donation as well as our popular pay-it-forward scheme, which enables us to offer free meals from 12 – 3pm and 5 – 7pm home-cooked by Namdi of Tibetan Memories. In the mornings and evenings we're inviting other local organisations to consider hiring our warm and friendly space."
On Sunday 13th November, the Good Heart team will be celebrating World Kindness Day with a tea party at Frome Town Hall. The fun will start at 2.30pm and include a planning session for the second Frome Kindness Festival (5 – 11 March 2023). Everyone is welcome: you can find out more and book your place at www.thegoodheart.uk.