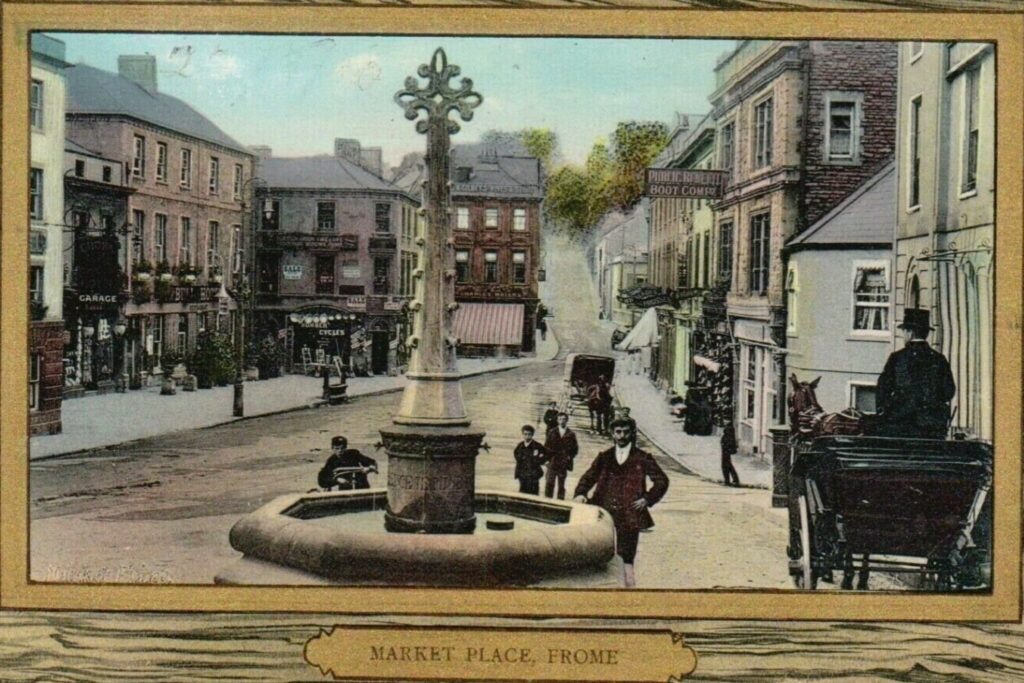 Frome's 2022 Walking Festival will throw light on some of Frome's most surprising, shocking and sensational moments in history with a series of guided walks telling tales spanning across centuries.
Sunday's Folklore of Frome walk will leave you illuminated as to why the residents of Frome once marched on Shepton Mallet, pitchforks in hand! The Celebrated Women of Frome tour will bring Frome Museum's exhibition from earlier this year to life by visiting locations that are woven into the women's stories. And really delve into the history of some of Frome's most famous female residents from internationally famous poets to a pioneering photographer and an OBE-winning educational reformer.
Those who have spent some time in Frome may have been observant enough to spot that there are many blue plaques dotted around the town. To highlight this trail, a special free walk on Saturday morning will be exploring the tales behind each of these plaques, shedding light on some of the incredible people or events that once occupied Frome's streets. Other observant people who have noticed something curious about some of Frome's gravestones will enjoy the War Graves tour, which discusses the fallen from the First and Second world wars. This walk will follow the Remembrance silence.
Frome's incredible history can be found beyond the usual locations, stretching across every corner and alleyway, and even in the very words we use here. Find out about the town's best kept secrets on the A-Z of Frome tour, or the fascinating history of street, community and town names on the Sense of Place walk. And of course, no history programme would be complete without the story of a murder, in this case 1851's Awful Killing of Sarah Watts.
If this all sounds like too much standing-around for you, in a Walking Festival first, the Silent Disco Tour promises to give you a musical history in the form of a disco music dance party.
Finally, if the talk sounds interesting but not the walk, then the Very Short Walk Around the Long History of Frome is the option for you. Frome Town Guide Lisa Kenwright will be leading a walk full of Frome's rich and fascinating stories from over time, but without the cobbles or hills.
Cllr Tracey Ashford said: "The Walking Festival is a chance to get to know our wonderful town that bit better. Frome's been around for a long time, but its stories over the centuries are always relevant and relatable, and have shaped the way we live our lives now. I wish I could go to them all!"
Click here to book your slot on these walks, and to see the full programme.