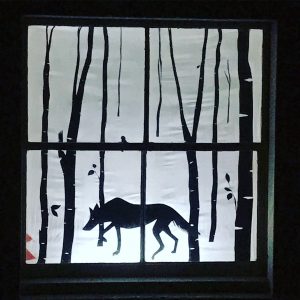 Despite unprecedented times, Frome residents won't be missing out on Halloween festivities this year as Frome Town Council are working with Frome Window Wanderland to give the town a Covid-safe alternative to trick or treating over the Halloween weekend.
The organisers are keen to bring a smile to locals faces by encouraging as many people as possible to make a colourful Halloween, Day of the Dead, Divali, Fireworks, or autumn themed display in your window, house or front garden.
Mayor of Frome, Cllr Anita Collier, said "We want to make sure people still feel connected during these unusual times by bringing people together in a way that still maintains social distancing. Although families won't be able to trick or treat it's more inclusive than ever because anyone can take part no matter your age or mobility. I look forward to seeing how inventive, creative and maybe spooky, Frome can be."
It's also a great opportunity to check in with your neighbours and create an impressive street display. You can still dress up and go for a wander around your local area after dark and see all the wonderful windows, but please stay in small groups of no more than six and follow the latest government guidelines regarding social distancing at all times.
Getting involved is free and everyone is welcome to take part, displays can be made in the windows of your flat, house, business, school, nursery, car, campervan, shop – or in your front garden. They can be as low key or adventurous as you like, from fairy lights to full displays or performances as long as it's family friendly you're on to a winner.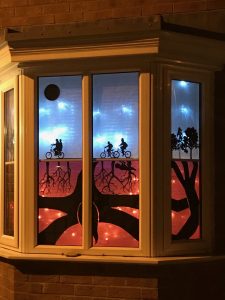 As we head into autumn the days feel shorter and evenings get darker earlier which can lead to some people feeling isolated or less positive. Help bring some cheer to the streets by creating a trail of lights across the Town. With Frome Town Council's support the Neighbourhood Network Group are offering resources to ensure as many people as possible can mark the occasion, if you would like to receive a pack for your street email hstopford@frometowncouncil.gov.uk
The special event will be taking place from Saturday 31st October to Sunday 1st November from 5.30-8.30pm. To take part you simply need to add your weird and wonderful window to the map and receive a welcome pack with lots of inspiring ideas to get you started by visiting www.windowwanderland.com/event/frome-2020-oct/. If you have any questions please email fromewindowwanderland@gmail.com.