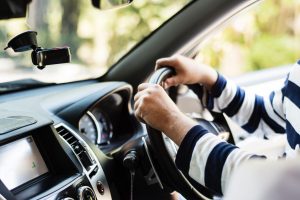 Frome Community Drivers, the voluntary service that provides transport for people who have difficulty accessing local bus services or are unable to drive, is calling for more volunteers. The team is looking for drivers who would be happy to give some time each week to transport people to hospital and GP appointments as well as shopping trips.
This is an essential service, providing mobility to a wide section of our community. There are currently 300 passengers on the Frome Community Drivers' books but only 14 regular drivers.  This service is vital for many people who are isolated and unable to get out for various reasons.
Mayor of Frome, Cllr Anita Collier said, "Frome Community Cars has always been a lifeline for many members of our community and is needed now more than ever. If you can spare a few hours, it's a simple way to give back to the community and really make a difference to someone's life."
Anyone who holds a valid driving licence and is fit and well, has the potential to become a car scheme voluntary driver. The vehicle they plan to use must have a valid MOT and car insurance and be suitable for car scheme work and all drivers will follow current government advice regarding Covid precautions and safety measures. Drivers are reimbursed for the fuel they use.
As a volunteer driver you could have a huge impact on local people's lives.  Those interested in helping or enquiring about using the service can call Morag on 07596 591 391 or email hello@fromecommunitydrivers.org.uk