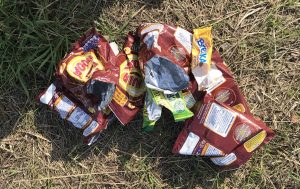 Frome Town Council are inviting everyone to talk rubbish with them at meeting held at Frome Town Hall on 15th September at 10.30am.
Frome residents are invited to attend the event to share their thoughts and ideas on how the town can tidy up. The plan is to talk about events, activities and incentives that can encourage people to take care of their neighbourhood.
The Trinity Community Group have been leading the way when it comes to clearing up by working with their neighbours to organise weekly litter picks. Activities like this help to bring people together and build stronger communities.
Discussing the ways we can work together keep Frome clean and developing practical actions to inspire others to feel the same will help to create a real sense of pride in the town.
If you want to help Keep Frome Clean then come along to the Rubbish Meeting and join others who feel the same.
For further information about the event email info@frometowncouncil.gov.uk or just stop by on the 15th.