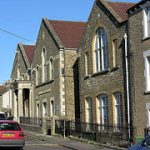 Residents from approximately 100 households have been asked to evacuate their homes in Frome on Wednesday 6 August whilst investigations take place to safely remove a possible Second World War non-explosive incendiary device. The evacuation affects properties in Milk Street, Selwood Road, Dyers Close Lane, Hodders Close, Whatcombe Road, The Mint, Trinity Walk and Welshmill Lane. All affected residents have been informed directly by letter.
Avon & Somerset Constabulary received credible information that a Second World War incendiary device was buried approximately sixty years ago in the back garden of a property in Milk Street, Frome. The emergency services and Local Authorities will be taking action to investigate, and if necessary, safely remove it on Wednesday 6 August.
Two full surveys of the garden have been carried out by experts in this field and results show there is evidence of metal material buried in the garden. It is important to reiterate that until the possible device is uncovered and exposed to air, experts have advised it presents no threat or risk to people or property. Experts also stress there is a low risk even when exposed.
Purely as a precaution, residents within a 150m cordon area of the property in Milk Street are being asked to evacuate their homes from 7.30am on Wednesday 6 August until the operation is completed (hopefully within the day). A rest centre is being set up by Mendip District Council at Oakfield Academy for affected residents to use free of charge from 6.30am. Police will be patrolling the cordoned off area and road closures will be in place.
Affected residents are invited to attend a drop-in session at Holy Trinity Church Hall on Thursday 31 July from 3pm until 7pm and/or a public meeting from 7pm to 8pm where representatives from the key organisations will be available to take questions and residents can find out more.
This is a multi-agency response, with the emergency services and Local Authorities working together to investigate, and if necessary, safely remove it.
For further information, please refer to the Q&A and questionnaire (only for affected residents to fill out) or contact Somerset Direct on 0845 345 9155.